How to Start a Vending Machine Business in 5 Simple Steps, by Betson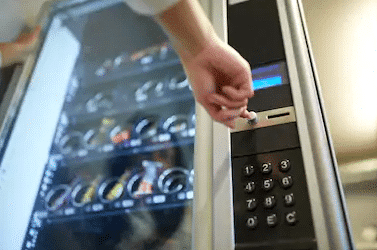 Whether you've run a business for years or you're just starting, there is no shortage of ways you can rake in some extra cash these days. One of the most lucrative ways to make money is to start your own vending machine business.
If you've considered having vending machine routes, there are several crucial things you need to know before you get started.
Read on to discover how to start a vending machine business in five steps so you can be on your way to making money full or part-time, depending on your goals.
1.Select a Vending Machine Plan
There are several ways you can obtain your vending machine, and each one has its own set of pros and cons. One easy step is to start the business from the ground up and purchase the machines yourself. This process is great if you have the funding to buy the machines, and you can source them for the locations on your route.
When you buy vending machines out of your pocket, it can cost more upfront, but it also tends to reap you more substantial profit in the long run. Shop for dealers and distributors near you to find out what the current vending machine prices are.
Another option to start your vending machine business is to buy a used machine or buy out someone else's existing route. If someone already has a lucrative route and they want to get out of the business, it's an excellent opportunity for you to get started at a lower price. Make sure you check the current machines and read all of the person's contracts with their customers to make sure everything looks satisfactory.
And finally, you can buy a franchise if you want to start working with vending machines, which gives you a business model that's already proven to be effective. You will need to pay franchise fees, and the owner of the franchise will likely take out their cut of the profits or charge you a monthly fee.
Whichever of these scenarios appeals to you, remember to do your homework before you commit. Draft a business plan, create a budget, and research your routes to find the one that will bring you the most cash at the end of the day. Talk to local business owners to find out if there's a need for vending machines in your area.
The main vending machine types include:
Food Vending Machines
Snacks Vending Machines
Drink & Coffee Vending Machines
Combo Vending Machines
Custom Vending Machines
Candy & Gumball Vending Machines
2. Understand Vending Machine Business Routes and Contracts
Once you've decided how to source your machines, you'll need to determine where you plan to put them. Look for locations where there is ample foot traffic and a lot of customers flowing in and out. Some examples would be shopping malls or shopping centers, office complexes, airports, and even schools.
Your best option is locations where there isn't an existing vending machine. The journey can be tough unless you can get in from the ground floor and pitch your machines to brand-new businesses and newer locations. You'll also need to take the products in your machine into account – make sure you're selling items people want.
Try to avoid putting your machines in areas or locations where crime is high. Check crime reports and talk to business owners about the potential for theft or vandalism, so you're sure your machines will be safe.
Typical locations where vending machines do well:
Apartment complexes
Car Dealers/Auto Body Shops
Community Centers
Corporate Breakrooms (with over 100 employees)
Hospitals and Clinics
Hotels and Motels
Laundromats/Dry Cleaners
Manufacturing/Industrial Plants
Nursing Homes/Senior Centers
Schools/Universities/Trade Schools
Transportation facilities
Buy your custom location list.
Contract Information
As soon as you find a few suitable routes, you'll need to establish a contract with the business owner or owners of your new location. Some deals will include a clause about you using the business' electricity to operate your machines. Reimbursement is typically done by cutting a percentage of your sales to compensate for it.
The contract should also contain a few other critical things like the contract term, the type of machine and what will be sold, and a termination clause that gives you the ability to remove your machine if it's not profitable. There should also be verbiage included that mentions your right to replace, increase, or decrease the number of machines as well. It's always best to have a lawyer look at your contract before you present it to your customers.
3. Buying or Leasing Equipment
If you're buying your vending machines outright, there are a few things you should know before you plunk down your cash. You can choose from several options, including bulk machines, which are inexpensive but also have smaller profit margins. Bulk machines contain things like gumballs and small candies, and are incredibly affordable, but also have much lower revenue than other machines.
Mechanical machines dispense several products, and prices are much higher than bulk machines, but they also tend to produce much higher profits, too. Ideally, you'll want to try your hand at electronic machines since these are the newest and most popular options. These machines use touchscreens and can take credit cards as payment, making them more readily available to more people.
Equipment Financing
Another option to make it easier to start up the business would be financing vending equipment. Depending on where you buy the equipment, companies can offer flexible terms.
You can purchase used vending machines at a discount, but make sure they're in good working order before you buy them. Look online and check your local newspaper listings for available used machines. A vending machine dealer is another option and may give you more of a money-back guarantee if the unit ends up not working.
When you buy the machine, find out about the parts and labor warranty, if applicable. Used equipment might only have a warranty for a few months. It's a great idea to learn all about your machine so you can learn to make simple repairs yourself, which is a real money and time-saver.
4. Choosing Your Products
The type of products you sell will likely depend on your locations. Office buildings and Universities enjoy machines that dispense coffee and other hot beverages. Almost any location will appreciate snacks like soda, chips, candy, and water. Hot food is usually found in business environments and not in shopping areas.
You can also sell candy and toys if you have machines in malls, near parks, and in or in front of supermarkets. Another option is to vend personal items if you choose to put your machine in restrooms or service stations. These products can include toothpaste, aspirin, or feminine hygiene products.
You don't always have to sell sugary candy or sodas, either. Try some healthy options in your machine, like sugar-free gum, granola bars, nuts, baked chips, or water. You'll need to test your market and see how well items sell and then tweak things as you go until you find the "sweet spot."
When you source your products, buy them in bulk to get the most return for your investment. Try wholesale suppliers or bulk stores like Costco. Make sure you take notes and compare prices, so you're getting the best deal on everything you sell.
5. Maintaining Your Machines and Customer Service
Even though owning a vending machine business is relatively easy, you'll still need to provide your clients with exceptional customer service. Do your best to visit your locations often so that all of your machines remain fully stocked. Talk to your business owners and find out how things are going with their machines.
Make sure that all of your machines are clean and in good working order. If the customer contacts you, do your best to make repairs as soon as possible. Put a sticker on your machine with your contact information so your customers can quickly get in touch with you.
Stock your machines based on the "sell by" date, putting those closest to expiration near the front, so they sell first. Check the dates on all of your products periodically, so you're not accidentally selling expired food. Rotate them whenever you can and change up products that are not selling.
Talk to your customers and find out which items are selling well and which ones are not. Ask them if their employees have any special requests for products if your machine is located at a business complex. Always be available for your customers and develop a good working relationship with them.
As your relationships grow, your business should grow, too. The more people you get to know, the better the chances are that they will recommend you to others. When you foster a good relationship and practice excellent customer service, your vending machine business should flourish.
Setting your own schedule and being your own boss is a fantastic perk of having a vending machine business. Just remember that you still need to practice customer service skills and keep the business relationships going for success.
Successful Vending is Possible
Now that you know the basics of owning a vending machine business, you can start to look for the right machines, locations, and products. With some diligence and practice, you can put your machines in places where you'll get a nice profit.
Remember to come up with a viable business plan and create a contract before you start. Stock your machines with items people will enjoy, but also make sure you purchase them at a discount, so there's more money in your pocket at the end of the day.
Check out Vending Connection for a list of vending routes for sale. and be sure to contact us today for more information on equipment.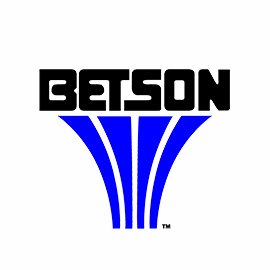 Phone: 800-524-2343
Local: 201-438-1300
Email: sales@betson.com
Website: Betson.com
About Betson Enterprises
Betson Enterprises, a division of H. Betti Industries, Inc., is the leading worldwide distributor of arcade and location-based amusement equipment, parts, and service. A family-owned business providing revenue-generating solutions to its clients since 1934, Betson offers concept-to-completion solutions, including private in-house financing that maximize the profitability of our clients' investments. ​With sales offices and distribution centers throughout the U.S., Betson has the scale and infrastructure to meet needs large and small, while keeping the personal touch that the company was built upon.