Discover The Mama Gaia AI-Powered Smart Fridge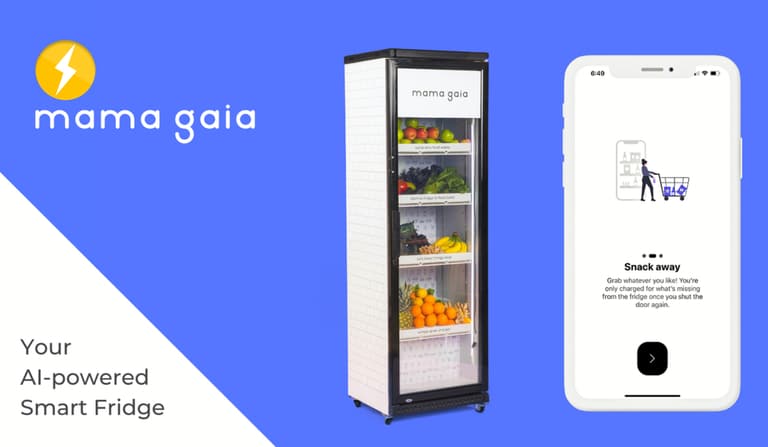 Thanks to the new Mama Gaia smart fridge, operators have an AI-powered smart fridge that offers them the ability to sell the products that their consumers want while also offering operators tools to harness predictive insights while nurturing and generating new customers through automated engagement.
Saves Time And Improves Employee Productivity
Besides offering consumers fresh food and beverages, the Mama Gaia smart fridge also will save time and improve productivity because consumers will never have to travel far in search of fresh food.
To use the fridge, all a consumer has to do is load the Mama Gaia app to their smartphone then check their app 24-7 to see what inventory a nearby fridge may have that day.
Offer Fresh Food To Your Customers
The engagement-focused smart fridge can be loaded daily with fresh sandwiches, salad, and other items that consumers will enjoy.
Once they decide on what they are going to order, all a consumer has to do is scan the fridge door from the app on their phone and take the item that they want from the fridge while having peace of mind that payment will be securely debited from their payment method that they have connected to the app.
Can Be Placed Anywhere
Unlike some vending machines that can only be placed in specific locations, this smart fridge can be placed anywhere because the demand for fresh food is growing in the United States.
Mama Gaia smart fridges have been placed in hospitals, universities, and residential communities across the United States because these fridges offer a unique AI-powered way for operators to offer fresh food to their customers.
To learn more about this innovative smart fridge visit the Mama Gaia website today at https://www.mamagaia.ai, or call 720-634-5809.