Botast Burger Vending Machine Offers Hot Food 24-7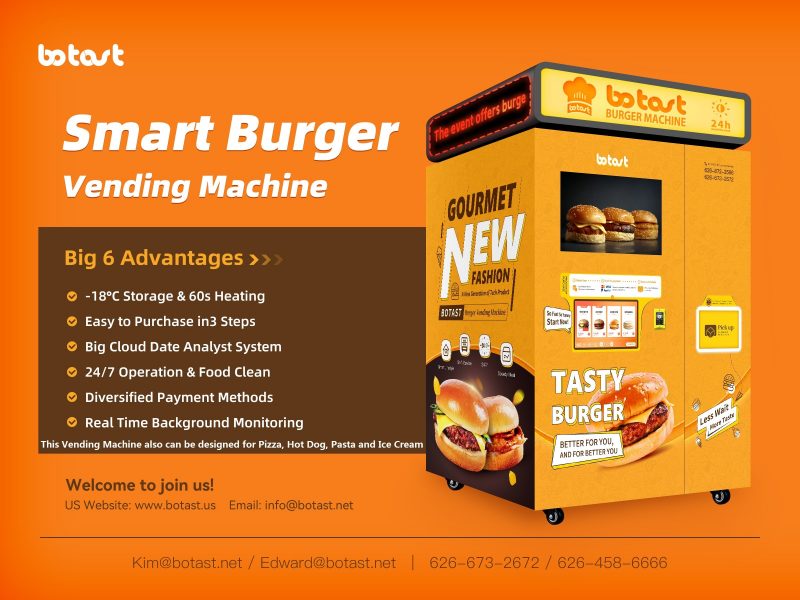 Using the Botast burger vending machine, consumers can order burgers 24-7 from a safe and hygienic vending machine that will cook their burger in minutes.
How Does It Work?
In just three simple steps a consumer can have a hot burger for their next meal, without having to go searching for a restaurant that's open in their area.
What's ideal about this burger vending machine is that it also offers a 32-inch LCD advertising screen that can be used to run advertisements for other promotions that the operator is running.
With an estimated 2.4 million burgers sold per day, just in the United States alone, Botast makes sense because it offers consumers a fast and convenient way to order a yummy hamburger without having to sit in a drive-through line or wait inside the restaurant.
Can Be Placed Anywhere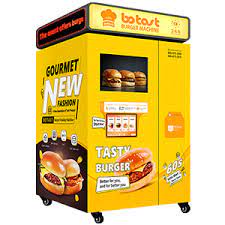 Burgers are a universal comfort food because people know what to expect when they order them. This vending machine can be placed anywhere, and its durable construction means that it can easily withstand locations with heavy foot traffic.
At just over 61 inches wide and 93 inches tall, this vending machine is also compact enough to fit in a micro-market and complement your existing food and beverage vending machines.
To learn more about this burger vending machine, visit the Botast website at http://www.botast.us, call 626-458-6666, email.