Pensacola Vending machines, FREE Pensacola Vending Machine Services suppliers

Find vending machine companies in Pensacola FL to place Snack, Drink, Food vending machines and more!
Click here to post your ad!
Also see: Vending in Miami, Fort Lauderdale, Vending in Florida State,
Company / Website
PENSACOLA Vending Machine Services
Photo/Logo
Contact info
ACV Vending Services-1 We provide a full line of vending machines in your place of business FREE, and donate proceeds to your favorite charity! Types of Machines: Snack, Soda, Bottled Water, Coffee, Food, Healthy Vending Machines, High quality machines and products with excellent service. Call 1-800-454-2454!
Visit our website: www.charitablevending.com or visit our other charity website at: www.Vending4pets.com.

G&S Vending
G & S Vending – Vending Machine Services – Full Service – Vending machines Snacks, Drinks- Call us First! Service areas in Pensacola, Florida..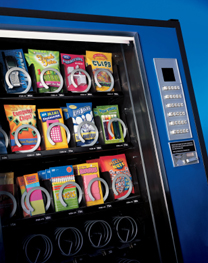 Phone: 850-433-0980
Fax: 850-444-7827
Gulf South Vending machine services, based out of Pensacola, Florida.
M&N Vending Services – Servicing Pensacola State.
Quality Snacks and Vending
Quality Snacks and Vending machine services, company is based out of Pensacola, Florida.