Kiosks for Sale, Self Service Kiosks Distributors, New & Used Kiosks for Sale Suppliers,

Below you will find new and used Kiosks Suppliers & Kiosks Distributors. These Kiosks Suppliers are listed below alphabetically by company name. Please contact the kiosks suppliers directly for further information.
Also see: ATM Machine Kiosks, ATM Supplies,
Post your listing for only $25 per month or Banner ad for only $150 per month, click to post ads!
Company/ Website
Kiosks, Self Service Kiosk Equipment
Photo/Logo
Contact Info
Abuzz Kiosks – Kiosks design, kiosk manufacturer, kiosk installation. A provider of complete Kiosk solutions, Worldwide! Abuzz Technologies' current range of stylish and robust kiosks has been designed with versatility in mind. The current range of kiosks can be tailored to include additional features such as barcode scanners, finger print recognition, video cameras and telephone handsets. Based in Sydney, Australia.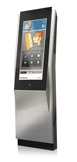 Phone: 1800 225 216
Local: +61 2 823 5100
Fax: +61 2 9699 2661
Blue Bottle Vending
is a company that started as operators with over 20 years of experience not only in the water vending industry but payphones, bulk vending, and snack/soda machines. Let one of our highly trained experts assist you with the installation of your first machines. We will come to you! From California to Florida, the Middle East to the Far East, we train on-site. Bluebottlevending.com


Corsair Display Systems, LLC. accommodates your needs for all your Carts, Kiosks, Inline Systems and Outdoor Bars.  Whether you need only one, unique unit or one hundred customized, mass produced models for a large venue project, we are willing to work with you.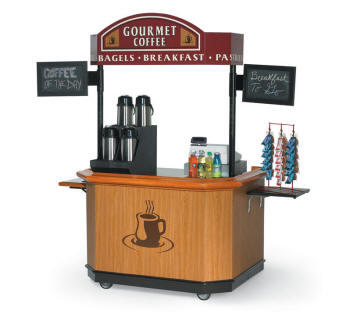 Cambro Food Vending Carts and Kiosk Systems
available with canopies or umbrellas. Our carts hold a surprising amount of food.  These carts are completely portable and do not require electricity. Mid-size carts and kiosks have insulated compartments to keep Food hot or cold. Utility Trailers also available to transport your vending carts. Click to see our complete line of (
Vending Carts
).
Esar Kiosk - Designs and develops electronic systems for industrial automation and information kisoks.
Kiosk Information Systems - Largest kiosk provider in North America. Company is based out of Louisville, Colorado.
Phone: 303-466-5471
Fax: 303-466-6730
KioskMarket is an online guide to kiosk products and services. Featuring kiosk equipment manufacturers, industry news, product reviews, also trades new and used kiosks.
KT Technology
develops and design touch screen kiosk terminals for businesses seeking self-service solutions as part of their marketing strategy. Experienced technicians and designers provide complete turnkey solutions from concept to delivery on time and budget.
Kiosk Vending – 21st century Kiosk Vending Machines featuring exciting new revenue producing applications. Offering Photo Kiosks, Teller kiosks, Music and Internet Kiosks!
Phone: 800-509-5471
Local: 303-466-5471
Fax: 303-466-6730
Livewire International is an award-winning leader in interactive technology based in York, Pennsylvania. A Microsoft Gold Certified Partner, Livewire specializes in self-service solutions for casinos & gaming, ticketing, hospitality, retail, human resource, digital signage and custom applications. Website: www.livewirekiosk.com.
Plastic Parameters, Inc. has been designing and manufacturing whole bean and brewed coffee merchandising systems and accessory products since 1995. Our products can be seen in grocery stores, supermarkets, convenience stores, gas bars, coffee shops and anywhere else where whole bean and /or brewed coffee is sold. Based in Canada, we ship worldwide.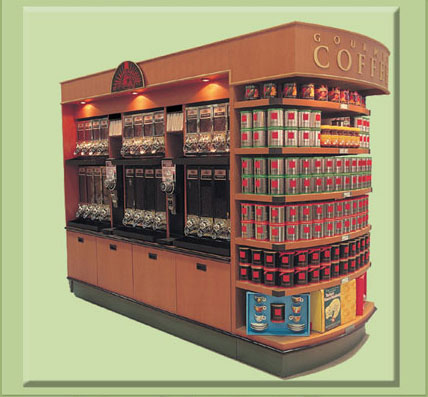 TelEasy Corporation are Manufacturers and Software Developers of Bill Payment, DVD vending, Check cashing, Newspaper kiosks, Photo Kiosks and Internet Terminals.
Time Of Your Life Photo Booths –
Steel, yet portable booths built in a multi-million dollar fabrications shop, not garage built like most. No expanded PVC, plastic, pipe and drape or canopy booths from us. No franchise fees. Complete booths or shell only. Custom laser cutting. 3YR warranty. Interior pictures of the booth available; many manufacturers won t disclose. We have nothing to hide.
You ll love our quality! Visit our website
.