Hot Food Vending Machines for sale, Hot Food Vending Machine Equipment Suppliers
Find HOT FOOD VENDING MACHINES FOR SALE! These Fresh Hot Food (pizza, french fries, chips) vending machine companies are listed alphabetically by company name. Please contact these suppliers direct for more information about their hot food vending machines & products.
Also see: Machine Manufacturers, Machine Distributors, Food Brokers, French Fry Vending, Frozen, Wholesale Foods,
Vending Machines: Hot Food, Cold Food, Deli Sandwiches, Hot French Fries Machines, Ice Cream, Locators, Repair Services,
POST YOUR COMPANY–Get New Business!
Hot Food Vending Machine Companies
Our PIZZA TOUCH machine boasts high technology and a system that allows you to remotely track everything that happens on the machine in real time. Our ovens bake the pizza like a professional, without losing out to a pizza prepared in a pizzeria. The Best Pizza Vending Machines in USA!
Phone:1-844-249-6515
1-407-930-8969
Email Us
Factory Direct Vending from the original dream of founder F.A. Wittern. Since 1931 our company has produced over 2 million vending machines. We sell high quality Snack, Soda, Combo's, Food, Deli, Bottled Drink vending machines. New Vending Machines at Factory Direct Prices! Zero Down Financing! Call 1-800-454-2454 today!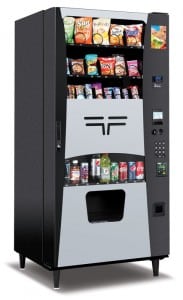 —
Also see: Vending Machine Manufacturers, Vending Parts, Snack, Water, Soda, Coffee, Combo, Cold Food, Hot Food, Micro Markets, Vending Companies USA, OCS, Locators, Wall Mount, Table Top, Classified Ads, Routes for sale, News, Home,
POST YOUR COMPANY-Get New Business!

—-