Frozen Vending Machines, Wholesale Freezer Vending Machines
FROZEN VENDING MACHINE SUPPLIERS! Please contact these FREEZER vending machine supply companies direct for more information about the frozen food vending machine details and pricing.
Also see other Vending Machines types: Hot Food, Cold Food, Deli Sandwiches, Hot French Fries, Hot Pizza, Frozen, Ice Cream, Refrigerated Merchandisers, Snack, Soda, Combo,
POST YOUR COMPANY-Get New Business!
Company / Website
Vending Frozen Food Equipment Suppliers
Photo/Logo
Contact Info
BMI Gaming
–
All New In-Stock Frozen Food & Ice Cream Vending Machines
take about 3 to 4 weeks to deliver (on average), and shipping costs for these items varies due to the different sizes and weights, and require a custom quotation.
Fastcorp Vending – Your Robotic Storefront is Open for Business. Fastcorp has been an industry leader in robotic retail and vending technology for almost three decades. Our unique product storage and delivery method offers a versatile, reliable, efficient and cost effective approach to vend just about anything. Our machines can be found in over 50 countries wowing customers and providing the opportunity for consumers to feel the future, not the past, when purchasing robotically. Visit us at www.fastcorpvending.com for more information.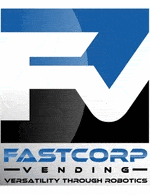 Also see: Vending Machine Manufacturers, Vending Parts, Snack, Water, Soda, Coffee, Combo, Cold Food, Hot Food, Micro Markets, Vending Companies USA, OCS, Locators, Wall Mount, Table Top, Classified Ads, Routes for sale, News, Home,
POST YOUR COMPANY-Get New Business!