Vending Carts for Sale, Hot Dog Carts, Coffee Carts, Catering Street Food Vending Carts

Below you will find companies that sell STREET FOOD VENDING CARTS, HOT DOG CARTS, Espresso Coffee Carts, Mobile

CATERING FOOD VENDING CARTS. Please contact these vending cart supply companies directly for more information about their cart products or food carts they may offer. These suppliers are listed alphabetically by company name.
Also see: Concession Equipment, Food Trucks for sale, Vending Trucks/Vans, Ice cream trucks,
POST YOUR COMPANY only $25 per month!
Company/ Website
VENDING CARTS, Mobile Push Cart Supplier Description
Photo/Logo
Contact Info
At Big Top Concession Carts –
US manufactures of quality and affordable concessions and point of purchase and sales carts. Health compliant for food preparation meeting or exceeding industry standards. Custom built and designed in the USA, 32 years of mfg. experience!
CoffeeCartBiz.Com
builds the most professional and elegant espresso cart businesses. All Coffee carts
are built to your specifications, with step-by-step help from our design team. Our espresso and coffee carts are known for their durability and elegance while still maintaining a user friendly appeal.
Cambro Food Vending Carts and Kiosk Systems
available with canopies or umbrellas. Our carts hold a surprising amount of food.  These carts are completely portable and do not require electricity. Mid-size carts and kiosks have insulated compartments to keep Food hot or cold. Utility Trailers also available to transport your vending carts. Click to see our complete line of (
Vending Carts
).
Food Cart USA - We are celebrating our expansion to – California - bringing top quality and
best valued food trucks
to the west coast. Food Cart USA delivers anywhere in the continental United States. Catch The Wave! Call Tania today at 1-866-274-6935.
Hot Dogs Saved My Life – Called the Hot Dog Vendor's Bible, this book will breakdown the entire business to simple terms, from choosing the right carts and the best locations to satisfying government regulations and best industry practices. Included are trade secrets and how to get the most value out of every cost. Includes Ebook, and FREE Video Training!!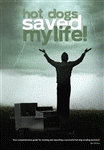 Supreme Products
– Manufacturer of food and merchandise concession trail ers and vending carts. We feature over 250 options, a full line of food equipment, custom layouts/ blueprints, assistance with health codes and custom graphics, since 1966! Visit our website at:
www.supremeproducts.com