Café Curve – A Solution In Office Coffee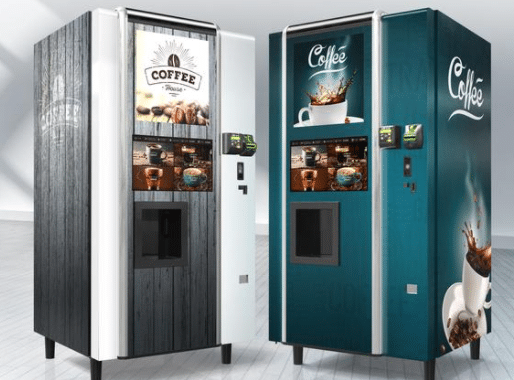 Breathe new life into your coffee vending machines with the innovative Café Curve touchscreen by VEII.
Why Café Curve Door?
The Café Curve by Vendors Exchange updates your existing commercial coffee machines for a fraction of the cost of a new machine. The Café Curve door with an interactive touchscreen offers customers a wide range of choices of customizable drinks and cup sizes. Owners can control recipes to ensure the best drinks across all their machines. A 21.5" touchscreen offers easy ordering and enhances the customer's experience. Add selections with an assortment of cup sizes, and charge for additional flavors or condiments. Increases profit margins by increasing price and quality of products.
Gives customers the freedom to customize their drinks.
Easy machine placement.
Intuitive route driver screen ensures proper machine maintenance.
ADA compliant – an ideal coffee vending machine for micro markets.
To learn more about the Café Curve by Vendors Exchange International, visit their website at https://www.veii.com/cafecurve, or call (800) 321-2311.