Upgrade With The OneBoard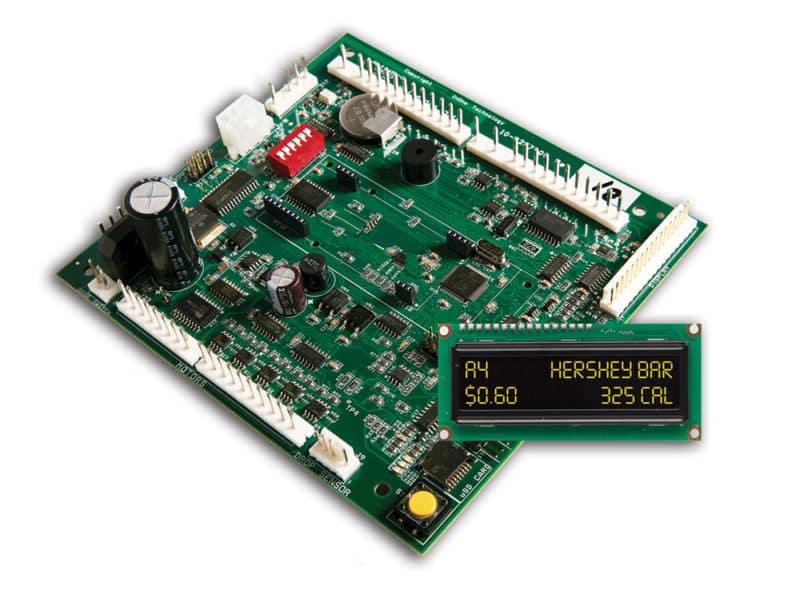 The OneBoard is manufactured by InOne Technology and the only upgrade board that supports all Coinmechs & Bill Acceptors and Cashless Devices.

The OneBoard is dual cashless, is engineered to use existing harnesses, mechs and validators, and has remote pricing and a twoline OLED display. Plus, it has fully translated Spanish firmware available.
If you're going cashless, look no further. The OneBoard is the industry's best vending machine controller on the market.
Uses Existing Harnesses, Changers, and Validators.
Quickly Copy Settings Across Machines.
Dual Cashless.
Remote Pricing.
2-Line OLED Display.
#1 Rated Support.
Engineered and Manufactured in USA.
The VMC kits supports all remote telemetry and cashless devices including Crane, Nayax, Parlevel, PayRange, Cantaloupe, Vagabond, and more.
About InOne Technology
InOne Technology has been leading the way with custom innovation for cashless automated retail technology since 1993. Their commitment to staying one step ahead of convenience technology trends has empower them to engineer innovative products that deliver intuitive solutions for their customers.
For more information visit https://www.inone.tech/products/, info@inone.tech, 667-401-1000.