UKO Microshops Are High Tech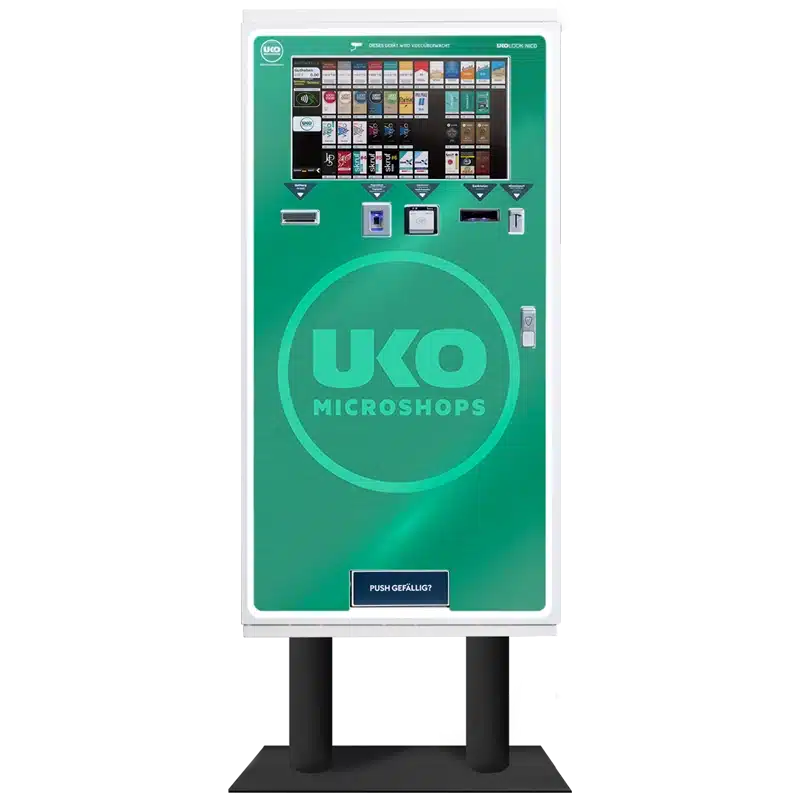 In today's world, vending machines are more important than ever before because they stay open 24-7 and are a vital way for people to get the food, drinks and products that they want or need.
The good news is that UKO's Microshops are designed with the latest state of the art safety features that make them 'burglar-proof' while also having the technology that enables them to dispense the cold or warm items that you want to sell from your vending machines.
Supports Contactless Payment
Besides giving you the ability to sell the items that your customers want, UKO Microshops also comes ready to accept contactless payments as well.
It doesn't matter if you want to sell drinks, snacks, or meat products from your vending machines, you can sell the products that you want to sell while accomplishing your business goals.
These machines can also be configured for any space, environment, or atmosphere so it doesn't matter if you plan on placing yours indoors, or outdoors, you can have confidence that they will have the style/design that the machine needs while being ready to dispense products 24-7.
Serving The Vending Community For 45 years
What's most important about these vending machines is that they can be used for vending almost anything including sensitive products like glass bottles, or eggs, to dairy products and sausages.
Available for lease or purchase, these vending machines also have a small footprint, but they stand out in a crowd, so you can know that your vending machine will always catch the attention of new and repeat customers regardless of the day or time that they order.
About The Company
A family business with over 45 years of experience sells and services over 6,000 vending machines with the highest quality standards throughout Austria and beyond. With their solutions, they give opportunity to entrepreneurs for more sales and time for important things. They deliver an extra sales representative, 24/7 self-service store and distribution solutions. With their 4 branches we service over 6,000 vending machines throughout Austria, Bavaria, South Tyrol and Baden-Württemberg.
To learn more about UKO Microshops vending machines, visit their website at www.uko-microshops.com, or email office@uko-microshops.com.