The AMOA-NY Annual Gala Report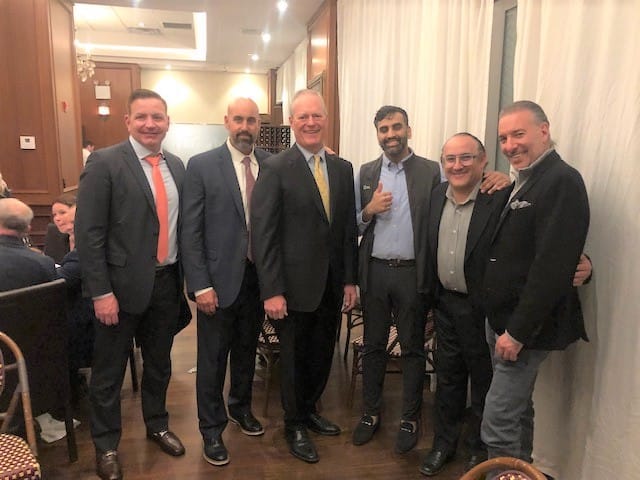 AMOA-NY held its Annual Gala this past Monday at Ben & Jack's Steakhouse in New York City, honoring Pace-O-Matic Corporation Founder/Chairman Michael Pace. There wasn't an open seat, the room was filled to capacity. In introducing AMOA-NY President Ken Goldberg (Emerson Amusements, Woodside, New York), Executive Director Danny Frank, pointed out how 2023 marked fifteen years for Goldberg as President. Frank called out a hit parade of major events where New York City and New York State operators benefitted from Goldberg's leadership. The list included:
Repealing NYC tax stamps and tax records.
Repealing the NYC tax on coin-operated amusement devices.
Getting the NYC Consumer Affairs Department to legalize nine games per location.
Legalizing two pool tables per location (not included in the common show law).
Justifying the importance of AMOA-NY, Goldberg emphasized how the different levels of government have engaged many policies which continue to make business difficult for operators. "When I was asked to take this job, I planned to stay for two years. Somehow, I am still here!" Goldberg amused. "And AMOA-NY is here to stay."
Introducing Michael Pace, Goldberg said the theme of this event was opportunity and optimism as he reviewed the Guest of Honor's impressive five decade history. "We need to be inspired, we need to learn from Michael Pace's dynamic and courageous success." He highlighted many of Pace's new product launches, a number of them "firsts" in amusement games. 'The most recent is Dragon's Ascent, combined with a variety of inventive, advanced technology tools which support the operator. It has captured the imagination of many electronic game sector leaders by way of its creativity, architecture, and business model.  Michael Pace, together with his talented team demonstrates the potential and excitement in the future of our industry," Goldberg declared.
Accepting the AMOA-NY honor, Mr. Pace called himself: "A mad scientist" who was inventing a multitude of games to power small business growth and provide a whole lot of fun. Reaching out to operators, Michael Pace declared: "We rely on the relationships you have with customers, your knowledge of the best locations, and your workforce who service and collect the game terminals. We wouldn't exist without the essential work you do."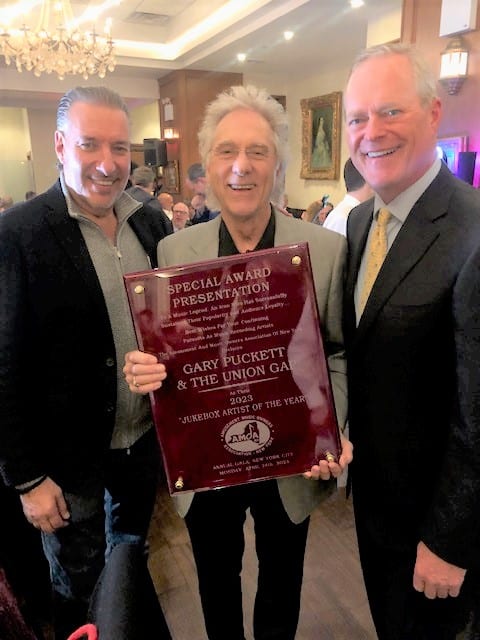 He gave accolades to his wife, Karmin and described her as a long-time invaluable partner. "Karmin is my biggest supporter and is an integral part of the success we have had at Pace-O-Matic, and I want to thank her for her many contributions, love, and support. Now, I want to tell you something you might not know about Karmin. She is a proud gold digger. I know what you are thinking, but not that type of gold digger. We were just at our ranch in Montana, tons of snow. But on the ranch, we have a gold mine – for real. So Karmin likes to say she is a gold digger…. And I also own a pick axe and shovel … so I guess I am too."
Mr. Goldberg went onto presenting the 2023 AMOA-NY "Jukebox Artist of the Year" Award to a recording icon, Gary Puckett & The Union Gap. He described Mr. Puckett's success in surviving and staying relevant, where he continues to consistently perform in major, prestigious concert halls, theaters, and arenas throughout the world.
Gary Puckett has enjoyed six consecutive Gold Records and top ten Billboard hits. The group was nominated for two Grammys. In 1968 Gary Puckett & The Union Gap even sold more records than The Beatles. The evening featured the music group's entire discography played on a Touchtunes "Angelina" jukebox, including:
Young Girl
Woman, Woman
Lady Willpower
Over You
This Girl Is A Woman Now
"I am so honored how my music is loved and respected on jukeboxes decades later," Puckett observed, as he broke out in a verse of, Young Girl accompanied by the audience.
AMOA-NY Vice President Joe Bossolina (McGee Amusements, Ridgefield, NJ) summed up: "Between Michael Pace with Gary Puckett & The Union Gap it will be pretty hard to top this in 2024."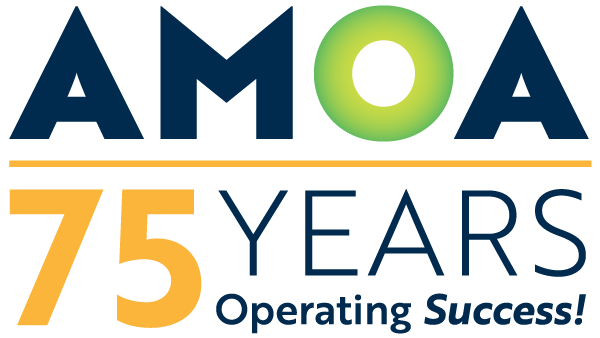 For more information visit AMOA website https://www.amoa.com/.