PayRange Touchless Transactions For Vending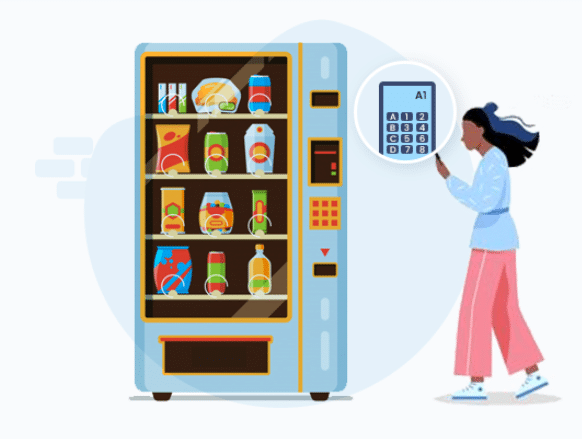 Touchless transactions will continue to be something that most customers demand in 2022 as they want to do their part to avoid spreading viruses.
PayRange offers vending operators and customers peace of mind in knowing that they can easily enjoy touchless transactions when buying food or beverages from vending machines.
Besides being an important way to help stop spreading viruses, touchless vending machines are also effective in the 2020s because roughly 50% of American's don't carry any cash at all.
PayRange eliminates payment barriers because their technology makes it possible for customers to pay with what they have in their wallet, or purse, without the customer walking away empty-handed.
Convenient And Easy To Use
Unlike some vending machines that require a customer to physically insert their card into the payment processor, PayRange technology is 100% touchless because, customers can make payments through their phones while standing directly in front of the vending machine itself
Eliminating the need to physically touch the vending machine, vending customers can have peace of mind in knowing that they are doing their part to avoid spreading germs, or bacteria, while still being able to easily access the beverages or foods that they want as they did before the Pandemic started.
Full Suite Of Marketing Services
PayRange technology doesn't just offer operators a convenient way to offer their customers a touchless payment experience, this technology also enables operators to engage with their customers via targeted promotions and loyalty programs like bonuses and free trial offers.
With the solutions that operators need in the 2020s to grow their businesses, it's easy to see how PayRange has become a world leader in payment solutions.
To learn more about PayRange, and their touchless payment technology, visit their website at https://www.payrange.com.