OptConnect Simplifying Ice Vending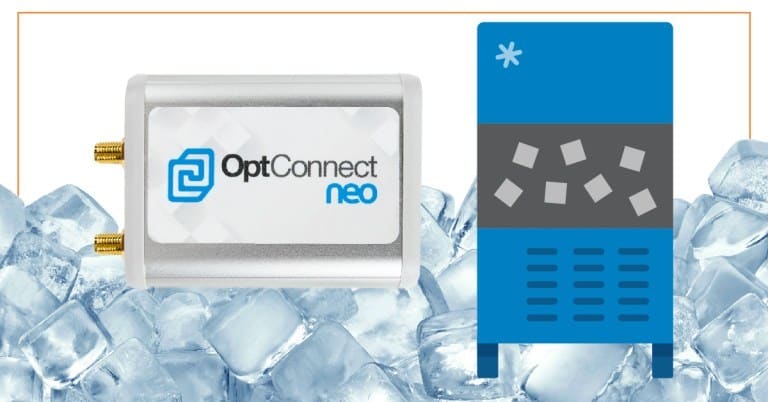 Ice vending is one of the most profitable niches that an operator can be a part of, especially during the summer months, but as easy as the product is to sell, it can also be gone in an hour (or less) if there's a power outage on a hot day.
Once installed, a connected ice vending machine makes it possible for the operator to conduct software updates remotely, and in some cases repairs, saving the time and hassle of driving out to the machine in person.
Saves Operators Time and Money
OptConnect offers 'plug-and-play' connectivity using the operator's preferred carrier in the area where the machine is placed. This ensures that the machine has the strongest internet signal possible.
The company also offers managed services that take the headache and hassle of an operator keeping their machines connected while they grow their business, or they can use their own end-to-end solution to provide customer service and support.
Ice Vending Connectivity
Connectivity is important in the vending world, especially when it comes to ice vending because it's not uncommon for these machines to be found in remote locations around the United States.
OptConnect's reliable connectivity also makes it possible for operators to accept multiple forms of payment from their ice vending machines as well.
To learn more about Kaysville UT based OptConnect, and their plug-and-play ice vending connectivity solution, contact them today by calling (877) 678-3343 or visit their website at www.optconnect.com.