LAI Games Hits the Road with Award-winning Rick and Morty Blipsand Chitz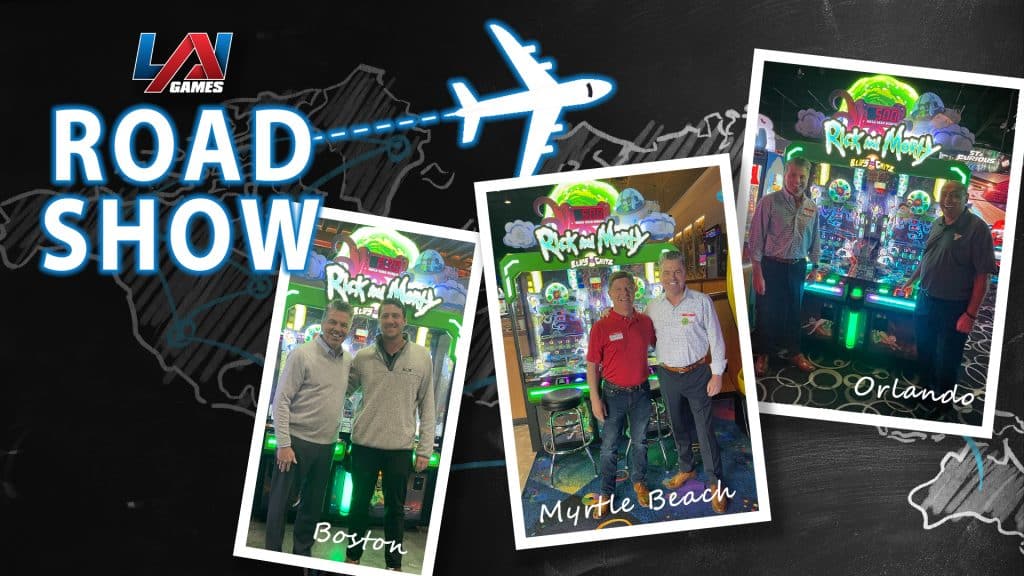 LAI Games, a premier leader in the global out-of-home entertainment market, reports an incredible reception for its award-winning Rick and Morty redemption game at a series of distributor road shows. The tour spanned several prominent cities across the United States.

LAI exhibited the game at open houses in five cities for Betson Enterprises, including Dallas, Orlando, Boston, Myrtle Beach and Mobile. During the Dallas show, the company invited attendees to visit its new showroom in The Colony for a sneak peek at the soon-to-launch Asphalt 9 Legends Arcade VR racer.

LAI also showcased Rick and Morty at the Dallas open house for distributor AVS.

"These road shows provide an excellent opportunity for customers to experience our newest games first-hand without the expense of traveling to a major trade show," said VP of Sales Chris Brady. "We appreciate our distributors for including Rick and Morty in their lineup."

Inspired by the critically acclaimed television series, Rick and Morty offers players an out of this world redemption experience that encapsulates the show's iconic blend of comedy, science fiction, and adventure. Guests attempt to push RFID chips of differing values over the play deck to win tickets and a chance at a Super Bonus ticket haul.

For further details on Rick and Morty Blips and Chitz, visit www.laigames.com/games/rick-and-ortyblips-and-chitz.

About LAI Games
LAI Games, a subsidiary of the Helix Leisure Group, has been a leader in the interactive entertainment and game industry for over 60 years. With a reputation for innovative and high earning games, LAI Games commits to providing the most profitable and memorable entertainment solutions for operators and players alike.

Learn more at www.laigames.com.