J&J Snack Foods Corp. has agreed to acquire Dippin' Dots LLC
J&J Snack Foods Corp. announced that it has agreed to acquire Dippin' Dots LLC, a producer of flash-frozen beaded ice cream treats, for $222 million.
Mark Fischer was the chief investor behind the purchase of Dippin' Dots Inc. in 2012. His son, Scott, then guided the company through ensuing years. The Fishers reside in Oklahoma City. As a result of innovative marketing initiatives and product development, the company experienced consistent revenue growth in retail sales.
The company's cryogenically generated products, manufactured in Paducah, Kentucky, are marketed through various distribution channels, including national and local accounts, a national franchise network consisting of 150 independent businesspeople and a distribution network. According to a release, Dippin' Dots has become a global product, with license agreements in seven countries outside of the United States. Dippin' Dots is a staple snack in the entertainment sector, becoming synonymous with theme parks, sports stadiums, state fairs, and major festivals since the early 1990s.
Following the acquisition's closing, Mark and Scott Fischer will continue to own and develop Cryogenic Processors LLC, a company engaged in developing cryogenic processes and ingredients used in other industries beyond ice cream, including pharmaceutical, cosmetics, and plant-based foods.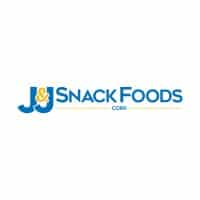 About J&J Snack Foods Corp
J&J Snack Foods Corp. (NASDAQ: JJSF) is a leader and innovator in the snack food industry, providing nutritional and affordable branded niche snack foods and beverages to foodservice and retail supermarket outlets. Our portfolio of products include soft pretzels, frozen beverages, frozen juice treats and desserts, stuffed sandwiches, burritos, churros, fruit pies, funnel cakes, cookies and bakery goods under 25 assorted brand names.
For more information, please visit us at www.jjsnack.com, or email.