InReach Convenience Solutions for Vending USA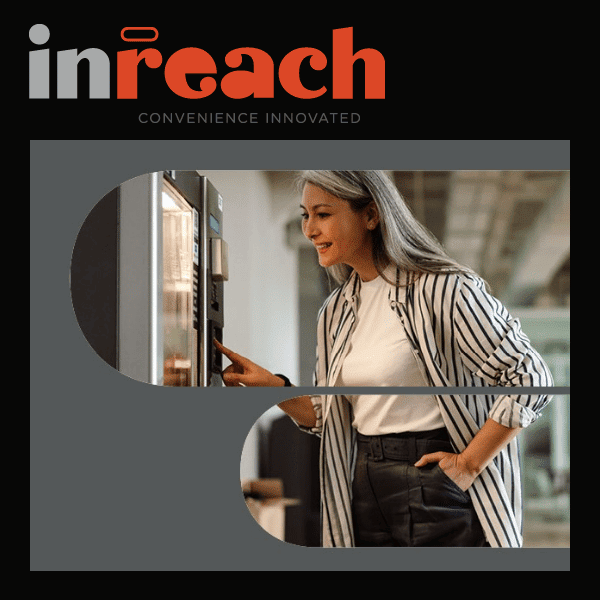 Do you own a vending route, micro market, or office coffee service?
They are all great opportunities to create passive income but, the key to success is keeping those services stocked with foods and beverages that your customers want, otherwise, you face disgruntled customers who will begin to look elsewhere.
Thanks to InReach, keeping your customers satisfied has become easier than ever before because they offer the foods, snacks, and beverages that will keep your micro market, and vending machines, on the top of your customer's minds because those machines will always be stocked with their favorite snacks or drinks.  
Innovative Convenience
From serving micro markets to vending routes and office coffee services across the United States, InReach Convenience Solutions offers the grab-and-go food and beverages that consumers are looking for.
From healthy choices to local favorites, they have the connections with vendors in the local community that will make it possible for you to offer the foods and beverages that your customers are searching for regardless of if they visit your micro market, vending machine, office coffee service, or pantry.
Custom Tailored for Your Space
Owning a micro-market or vending route in today's world can be challenging because customers want more variety than ever before.
When you partner with InReach, you can have peace of mind in knowing that your vending route, or micro market, is going to offer your customers the products that they need, without locking you into a specific product range.
InReach Convenience Solutions understands that your business must be flexible, and they will work quietly, behind the scenes to consistently give your business what it needs while providing you with excellent customer service and support.
Contact InReach Solutions
For more information about InReach Solutions and the services that they can offer your business, contact them today by visiting their website at https://www.itsinreach.com, email Hello.USA@ItsInReach.com.