How Byte Fresh Food Technology Works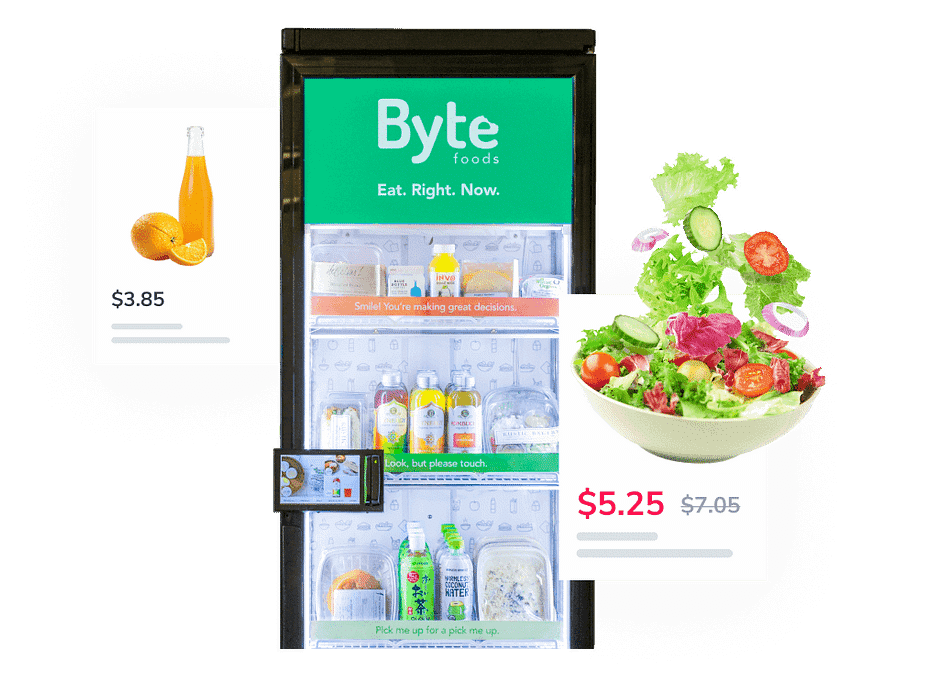 Unattended retail is set for another big year in 2023, and fresh food is poised to be one of the top products offered this year because, as more consumers go back to work, they also want to eat healthy.
Thankfully, Byte Fresh Technology can help consumers eat healthy regardless of if they are at work, school, or on the go, because this small footprint kiosk makes it possible for operators to offer fresh food from locations where they may not have been able to offer it in the past. See Video: https://youtu.be/s-eelWz2Jr0
Grab And Go Functionality
Once the kiosk is loaded, it's easy for any customer to purchase the fresh food that they want, since all they must do is swipe their card or use their favorite payment method of choice to open the kiosk.
After it's open, a consumer can easily grab any product in the kiosk to examine it for freshness, or review ingredient, then once they decide on the product that they want the consumer closes the door.
Upon closing, the kiosk will automatically debit the cost of the product from the consumers payment method, and they also have the option of having the kiosk email them a receipt.
Easy To Stock and Manage
Besides being easy for consumers to use, the Byte Fresh kiosk is also easy for operators to manage since they can enter products via the Byte dashboard. This includes adding product details, brand/vendor information, pricing, product shelf life and product images as well.
Once the products are entered via the dashboard, operators will also order product tags that will tell the kiosk what's in its inventory.
After the tags are received and added to the products, the kiosk will officially be ready to start selling.
To learn more about the Byte Fresh Technology Kiosk, visit their website at https://bytetechnology.co.
---