Food Concepts, Building Brand Experiences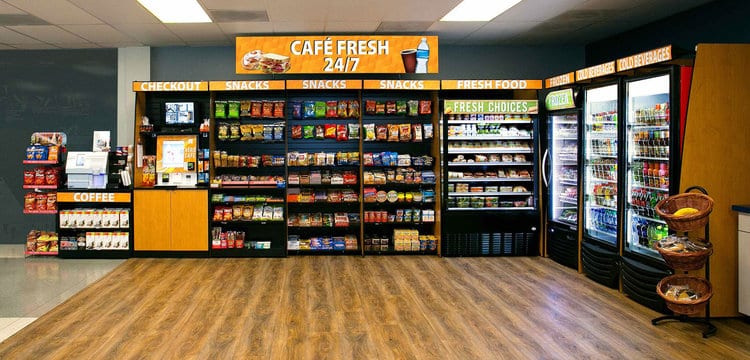 Food Concepts, Inc. designs and manufactures value engineered Cabinets and Display Fixtures for Micro Markets. Our modular, lightweight system makes setup a snap and requires no tools for assembly.
With a staff of 8 full time designers, they strive to achieve the perfect look for you and your customer. The have a full print shop and cabinet shop so they control all aspects of the finished product ensuring that what you order is what you receive.
Food Concepts was started out of a desire to improve people's experience with branded foodservice. Thet have a skilled team of account managers with over 170 years of combined foodservice experience, who direct our design, engineering, printing, manufacturing, inventory, fulfillment and customer service folks to craft best-in-class brand image solutions for food manufacturers and food retailers.
For more information visit https://www.foodconcepts.com/micro-markets, call 608-831-5006, email customerservice@foodconcepts.com.