Five Star Food Service Opens New Headquarters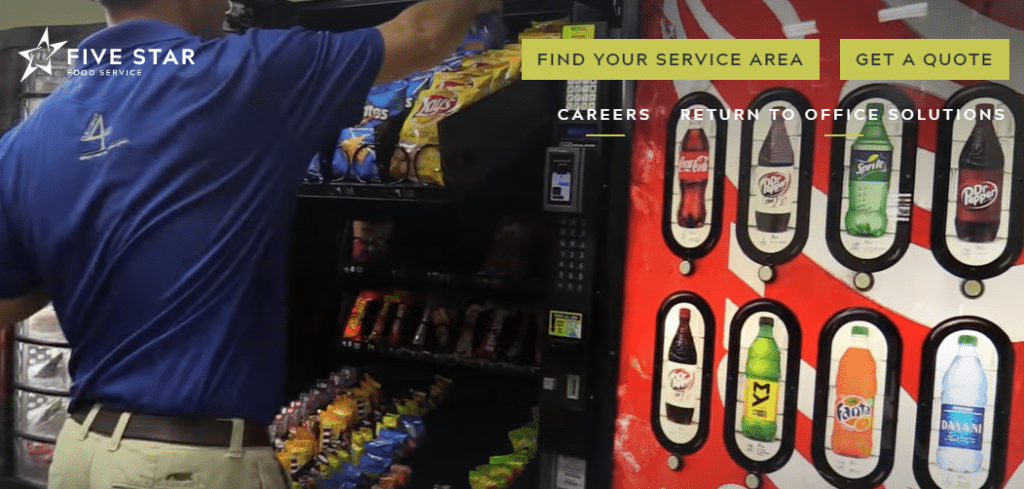 Five Star Food Service announces its new corporate headquarters and support center to downtown Chattanooga, Tennessee effective April 12, 2023. Due to internal growth, Five Star made the decision to renovate an old warehouse just minutes away from the University of Tennessee Chattanooga, expanding their presence in the downtown Chattanooga area.
Chris Curtis, Owner of JC Curtis Construction, connected with Richard Kennedy, CEO and President of Five Star Food Service, on this project in October 2021 with the goal to build out a collaborative space for Five Star's 80 corporate employees. "It was important for me to choose a company whose culture was a perfect fit for our downtown space. Five Star Food Service and its associates embody the Chattanooga community and bring values that we look for in tenants," says Curtis.
The new headquarters houses essential job functions such as operations, marketing and sales, accounting and finance, administration and support, human resources, safety and risk management and more. The location also serves as a showcase for break room innovation with state-of-art coffee and water equipment, a modern micro market and kitchen, plus an entire room dedicated to testing new, innovative technologies and products to bring to their customers.
"This has been a top priority for our team for so long and we are happy to see our leadership's vision come to reality. We are now able to provide a revolutionized breakroom experience to our team members, just as we do with our customers," says Geoff Wilcox, Director of Retail Execution for Five Star Food Service.
Elements in the building were thoughtfully created to provide opportunities for collaboration and productivity, fostering Five Star's core values of leadership, integrity, discipline, and community.
"We have created a space that encourages collaboration and enhances our innovative spirit to create unique experiences for our customers' many needs. Our team has worked hard to build such a thriving business and we are finally in a space that reflects our culture and vision," says Kennedy.
The opening of the new corporate headquarters was celebrated with a ribbon cutting on April 17, 2023 with the Chattanooga Chamber and Five Star employees.
ABOUT FIVE STAR

Five Star Food Service, headquartered in Chattanooga, TN, is a premier away-from-home food and beverage retail solutions provider for employers and other commercial, institutional, and educational locations. Five Star is an industry leader in micro markets, full-line vending, pantry, coffee and water services, full-service dining, catering, fresh food production, senior meals, and secured delivery serving customers in ten states including Alabama, Florida, Georgia, Indiana, Kentucky, Louisiana, Mississippi, North Carolina, Ohio, and Tennessee.
Founded in 1993, Five Star has grown to one of the largest privately held convenience services operators in the United States and is the largest franchise of Canteen, a Compass Group company.
Learn more at www.fivestarfoodservice.com or on social at Facebook, LinkedIn, Twitter and Instagram.