EvMeter, Powering The Future Of E-Mobility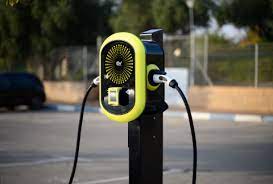 Electric vehicles (EV) are becoming more commonplace worldwide as consumers are choosing them to help lower their transportation costs and carbon footprint on the earth.
With the growing use of electric vehicles also comes the need for charging stations because once a consumer charges their vehicle at home, they still are going to need access to other charging stations along the way.
This creates a huge revenue stream for operators who want to capitalize on the demand for charging stations with their own EV charging business.
About EvMeter Charging Stations
EvMeter is a Maryland based company that's been leading the EV charging industry for years. 
Their energy management solutions serve a large customer base from EV drivers, commercial vehicle operators to businesses plus municipalities of all sizes worldwide.
The company offers commercial chargers that are 'futureproof' and can be custom tailored to any location but what's most ideal is that these charging stations accept all forms of payment including QR codes, credit/debit cards, mobile wallets, and most other payment methods available today.
A Fast-Growing Opportunity
With more consumers eager to invest in electric vehicles, they will also be eager to learn where all the EV charging stations are in their city or state so that their vehicles are never stranded.
You can capitalize in the demand for charging stations while building a business that can be managed remotely thanks to the EvMeter cloud-based management platform that makes it easy to manage their charging stations remotely.
From smart energy management, billing, reporting and everything that you need to optimize your charging stations, the EvMeter platform makes is easy to grow an EV charging business.
To learn more about this opportunity, visit the EvMeter website at https://www.evmeter.com