DMVI Offers Custom Electronic Lockers for All Vending Applications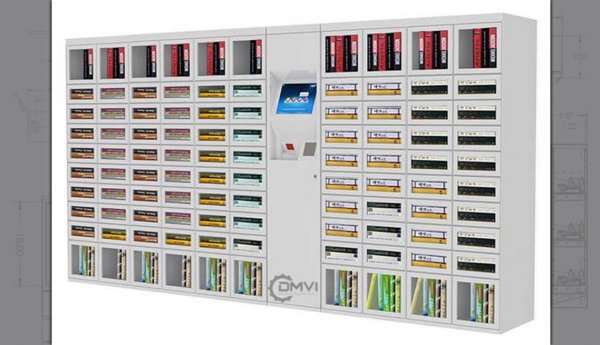 Electronic lockers are the latest technology that's helping companies to reduce labor costs while making it easier for employees to get the products that they need.
What's ideal about a Digital Vending's Locker System is that it also syncs up with the company inventory management system so that companies will know when inventory has been removed and needs to be replenished.
Unlike some locker systems that are only good for storing products that don't need to be temperature controlled, DMVI also offers refrigerated locker solutions that can be used to meet the unique requirements of the company.
Pinpoint Accuracy and Accountability
Let's face it, in today's world it's getting more difficult to retain staff and some companies are cost cutting to survive the recession.
With a DMVI locker, company productivity will not decrease while the company will cut costs because employees can get the products that they need without having to leave the office to purchase them or wait for IT staff to distribute.
Besides helping companies of all sizes with their custom electronic lockers, DMVI lockers have a wide variety of other uses, especially in vending, where they can be retrofitted with touch screens and payment systems.
Retail companies nationwide are using DMVI lockers to reach more consumers 24-7 while a variety of other industries, including laundry, are using these lockers to simplify their business models, and run more efficiently.
Designed To Meet Your Companies Needs
If you need a temperature-controlled locker system to keep the foods to vend, you can count on DMVI to create the right locker to fit your company's needs.
DMVI has a long successful history of creating vending lockers that have been used for a variety of industries including parcel delivery lockers, cell phone charging stations, heated & refrigerated grocery lockers and custom electronic lockers.
To learn more about the electronic lockers that DMVI can offer you, visit their website at www.digitalmediavending.com, or email contact@digitalmediavending.com.