COTI, The Coffee Vending Machine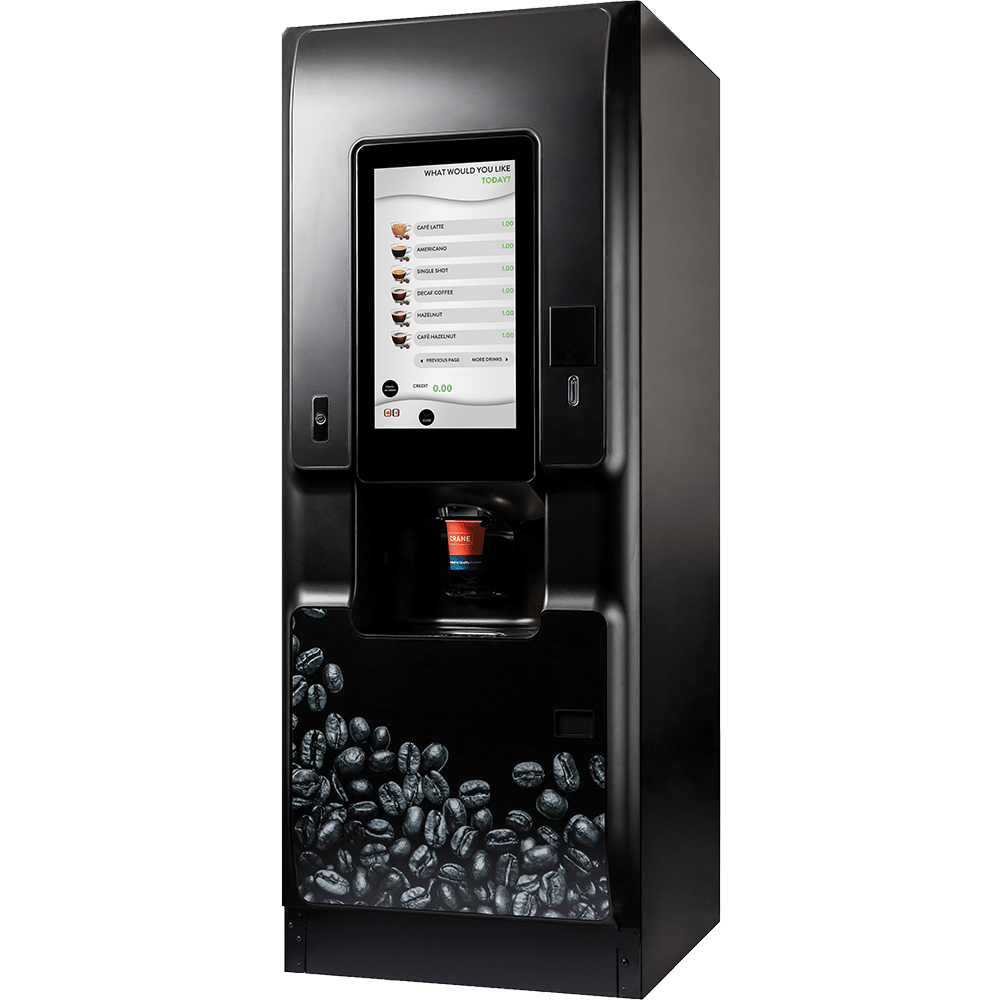 Crane Payment Innovations (CPI), a Crane Co. Company, announced COTI the freestanding coffee vending machine to the North American market. COTI is one of the first products released since the merging of CPI and Crane Merchandising Systems in June 2020.
Building on the legacy of Crane coffee machines, COTI delivers North American operators with smarter engineering for increased reliability and an enhanced user interface and drink menu that command a higher price point and increased ROI.
COTI provides increased efficiency and customer satisfaction:
A full 21" touchscreen with customizable interface improves user engagement.
Operator-friendly design reduces cleaning time by up to 50% versus competition.
Improved drink quality and extensive beverage menu increases same store sales by up to 70%.
Multiple brewing options include whole bean, fresh brew, and instant coffee.
43% reduction in customer touchpoints for a more hygienic user experience.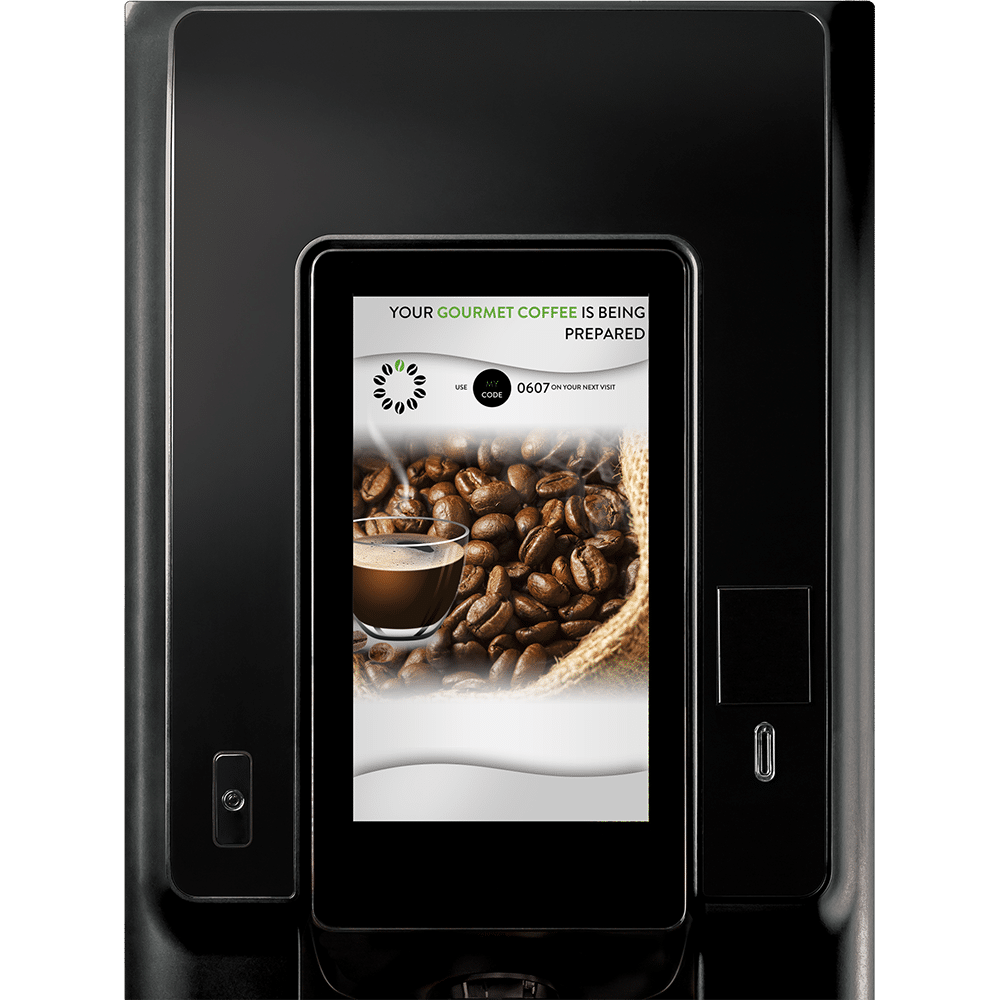 "CPI and Crane Merchandising Systems have been delivering best in class vending products for over 50 years," says Chuck Reed, VP of Vending for CPI. "We are confident that COTI will deliver the excellent value operators expect from CPI products, while enabling higher ROI through a more sophisticated interface and enhanced user experience."
Field trial participant Jeff Suitor of Brokerhouse Distributors reported a positive experience during the pilot, highlighting the quality of the vended product saying, "Having COTI is like bringing a barista to your locations. People don't expect such a high level of quality when it comes to a vended hot beverage, but COTI has consistently proven it delivers high quality drinks every time, and sets the tone for attracting a new generation of self-serve coffee consumers."
Designed to work in line with existing Crane systems, COTI seamlessly integrates with other Crane machines and management systems. Pull your entire system together with customizable machine graphics to complete your portfolio.
For more information on COTI, please visit www.cranepi.com/COTI, or call 610-430-2700.