Convert To Microtronic US Cashless Payment Systems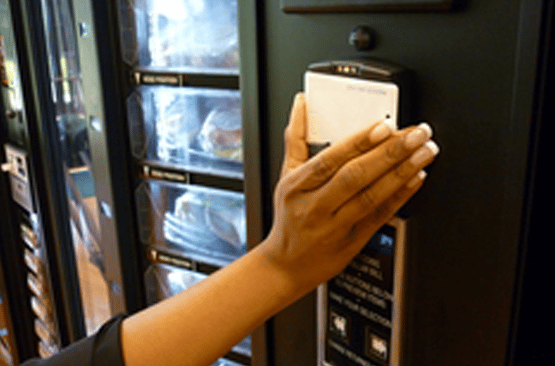 Microtronic US offers solutions that you may need to convert your machines from accepting not just cash and coin, but to all forms of cashless payments. Using built-in RFIC chip transfers, cashless payments are ideal because they offer both convenience and security while not requiring the consumer to physically touch any moving parts.
No Need To Replace Any Vending Equipment
What's ideal about the solutions that Microtronic US can offer you is that their cashless payment hardware can be integrated into any existing vending machine, saving you potentially tens of thousands of dollars.
Besides offering the hardware that you need to convert your existing vending machines so that they can offer cashless payments, Thomasville, NC Microtronic US also offers a wide variety of solutions that help operators get more ROI from their vending machines including:
Customer rewards programs
Automatic loading
Dual Pricing
Access controls
Customized programming
Microtronic US offers real customer service and support from 8:00 am to 8:00 pm, Monday-Friday. Their high level of service ensures that should question arise about your cashless payment systems, you will always have a live person to speak with during normal business hours.
The Right Resource For Your Business
Microtronic US is also a leader in the micro-market space who can also help you turn any breakroom into a micro market because they have the resources that you need to create a PCI and ADA height compliant micro-market in any space.
To learn more about MICROTRONIC US, visit their website at https://www.microtronicus.com, email terri@microtronicus.com or call 336-869-0429.