Bristo Touch QR Coffee Machine by Newco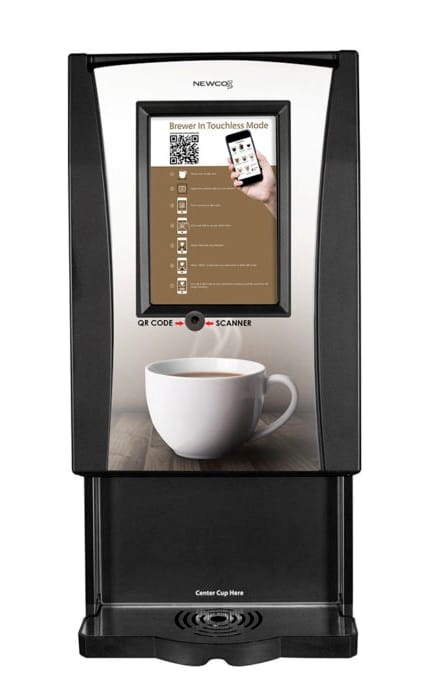 Created by Newco Enterprises, the Bristo Touch QR Code office coffee machine offers technology that makes it possible for consumers to choose the beverage that they want to order from a convenient app.
Once the order is placed, the Bistro Touch machine will dispense the coffee, eliminating the need for touching any part of the machine, preventing the spread of germs, and offering peace of mind to everyone in the office.
Offers More Than Just Coffee 
Thanks to the Bistro Touch QR Coffee Machine, any office can have great coffee along with lattes and specialty coffee drinks within seconds. Having quality office coffee is important in 2022 because with more restaurants and coffee shops closing due to the virus, consumers are still going to be searching for that perfect cup of coffee.
Take Advantage Of The Growing Office Coffee Market
With office coffee drinking increasing in the United States, and an estimated 55% of consumers drinking coffee in the office, it makes sense for every office to have quality coffee for their employees.
To use the Bistro Touch office coffee system, all a consumer has to do is place their cup on the machine, scan the machine's QR code with their phone, order the coffee that they want from the menu and wait for a few seconds for their coffee to brew.
For more information about this office coffee system, visit the Newco Enterprises website at https://www.newcocoffee.com, or call (800) 325-7867.