Bravilor Bonamat Office Coffee Espresso Brewers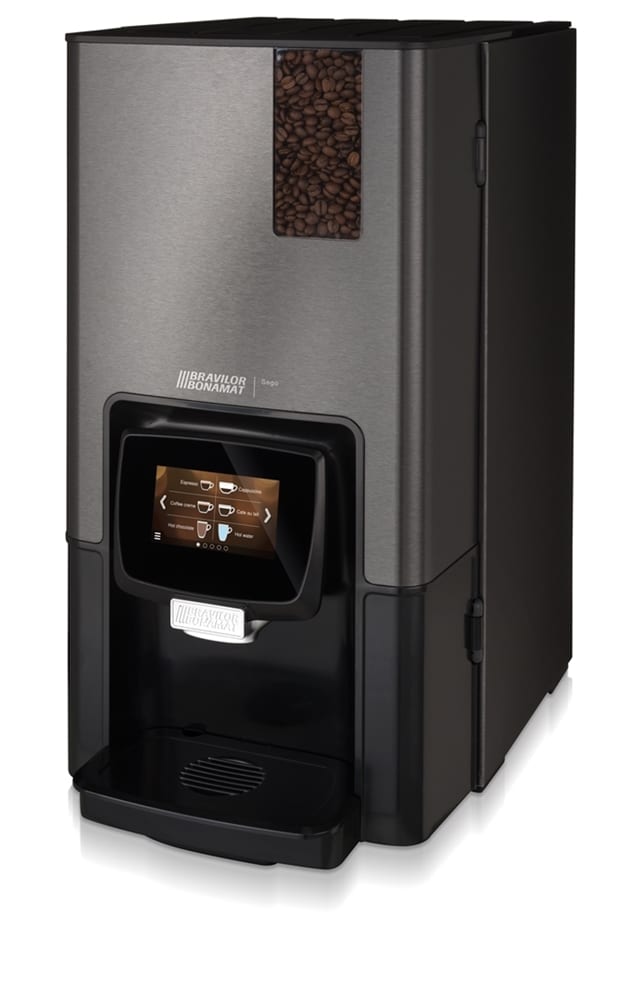 The Bean-to-Cup espresso machines from the Dutch Manufacturer, Bravilor Bonamat, use freshly ground beans to prepare espresso, coffees and specialty beverages. Bravilor Bonamat machines are manufactured using state of the art technology, making service and maintenance easy to perform. The professional grinders and unique brewers ensure quality results time after time.
The Sego™ is a fully automatic espresso machine. Espressos, coffees and specialty beverages are brewed to perfection using fresh coffee beans and instant ingredients such as topping (powdered milk) and cocoa. Using these instant ingredients, and the coffee beans of your choice, you can serve various drinks like Coffee Crema, Latte, Cappuccino, Espresso, Mocha, Americano, Latte Macchiato, Moccachino, Hot chocolate, and Hot chocolate Deluxe and naturally, you can offer hot water too.
Features:
Value priced and suited perfectly for breakrooms in small to medium sized offices, cafeterias and waiting rooms.
Bean-to-cup: Each cup is brewed with freshly ground coffee beans.
Unique and patented rotational CIRCO™ brewer offers unrivaled ease of cleaning and maintenance.
Easy operation thanks to its intuitive touchscreen.
Up to 30 drink options.
Small footprint and profile.
Energy-saving mode.
Fully customizable taste-profile from grind, pre-wetting, extraction time, coffee to water, milk or chocolate ratio, to the cup size.
NEW: Contactless Coffee Control (CCC) App kit available for touchless ordering.
The Sego™ is extremely maintenance-friendly, yet packs a lot of technology; like our patented Teflon™ infused mixing bowl, patented rotational CIRCO™ brewer and our patented Valve-Less Brew System (VBS).
The Bravilor Bonamat office and distribution center is located in Illinois, west of Chicago. For information on all Bravilor Bonamat Brewers visit https://www.bravilor.com/en-us/, email info.us@bravilor.com, or call 630-423-9400.