Betson Named Distributor of the Year for 2022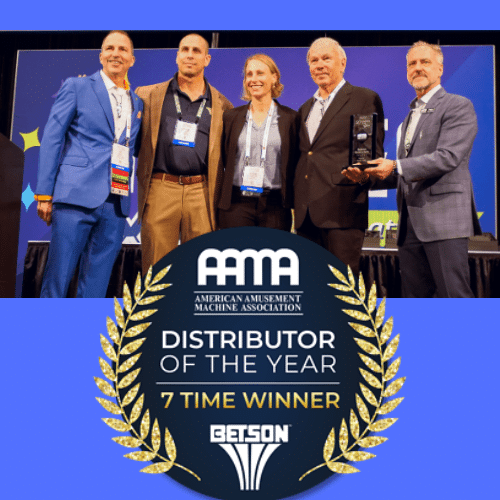 Betson Enterprises was recently recognized as AAMA's 2022 Distributor of the Year, as voted on by the AAMA supplier membership during Amusement Expo 2023. This is the seventh time the company has received the award.
Bob Geschine, President of Betson Enterprises, expressed his gratitude for being awarded the Distributor of the Year by AAMA, stating, "We are honored to receive this recognition. We thank our partner suppliers, loyal customers, and dedicated team at Betson for making 2022 a great year for us."
The acknowledgment reflects the company's commitment to providing high-quality products and services to their clients, which has earned them the recognition and trust of industry professionals. Betson Enterprises is proud to have received this esteemed award and is dedicated to maintaining its reputation as a top distributor in the years to come.
For more information contact BETSON at https://www.betson.com/.