Avanti Adds Bill Validator To Their Kiosk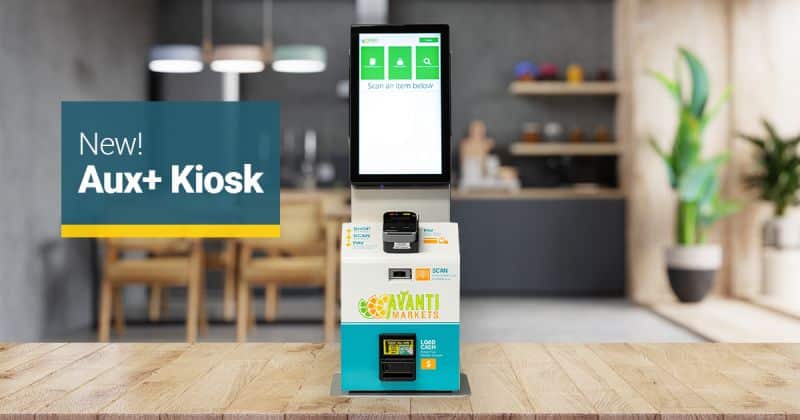 With some of today's consumers preferring cash transactions, vending operators desiring to capture all sales should have bill validators at micro market locations. 
The Avanti Markets payment kiosk accepts all forms of payment, including cash.
A Leader In Unattended Retail

Since 2009, Renton WA-based Avanti Markets has been specializing in unattended retail, and their kiosks are placed in locations nationwide. 
Their Auxiliary Kiosk, with a bill validator, can be used in any location, especially as a 'line buster' at high traffic locations where you need payment flexibility, or lower traffic markets where you need a dependable kiosk that can do it all.
At 31" tall and 11.5" wide, their Auxiliary kiosk is the smallest in Avanti's kiosk portfolio, but it certainly is a robust kiosk that can do it all, since it can also be mounted to a wall, counter, or as a free-standing kiosk.
29% Of Consumers In the USA Still Use Cash
Even though paying with a credit, debit, or Crypto Currency are the most common ways to pay in today's world, the reality is that cash is still preferred by 29% of consumers in the United States.
This means that it makes sense to have a kiosk, like the Avanti Auxiliary, with a bill validator, simply because this important feature gives you the ability to ensure that people who use your micro market won't walk away because your kiosks don't accept cash.
Besides offering a reliable kiosk that also accommodates touchless transactions, operators who choose Avanti kiosks can also have peace of mind with Avanti's service and support.
To learn more about Avanti's new bill validator, which comes on their Aux kiosk, visit their website at https://www.avantimarkets.com or call (888) 937-2826.