Automated Vendtech Offers a Customized, Modern Vending Platform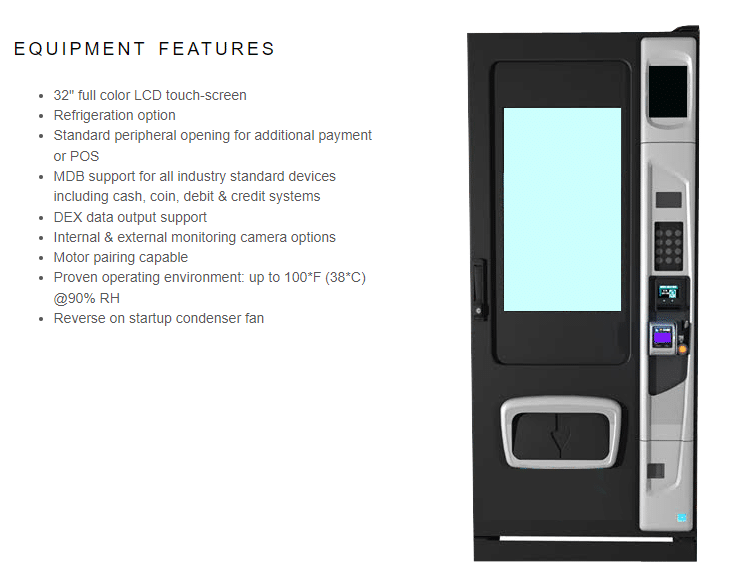 Automated Vendtech offers customized vending machines that are built specifically for your brand and products. Their vending machines stand out from others on the market today thanks to their touch-screen interface that makes ordering easy you can also run video ads on them as well.
These vending machines stand out from others on the market today and they will change the way that you run your business because, they can also be managed remotely as well from any device or internet connection.
Remote Sales and Accounting Features
Remote management is by far one of the best features that these vending machines offer you because this feature will save you the time and money of sending someone onsite to make changes to product pricing or to perform routine diagnostic because those tasks can be done remotely.
Automated Vendtech vending machines also feature time of day discounting, programmable point of sale messages, free vend or combo vend modes, and so much more.
32" Full Color LCD Touch Screen
Besides having a 32" full color touch screen, these vending machines also come with MDB support for all industry devices, and they accept all payment methods including cash, coin, debit, and credit cards plus they also have internal and external monitoring camera options as well.
Need to sell refrigerated products? No problem! Automated Vendtech vending machines also come with a refrigeration option and a proven operating environment.
With more than 30 years' experience in the design, implementation, and engineering of vending machines, you can count on Automated Vendtech to design a vending machine that will offer everything that your company has been looking for. 
About Automated Vendtech

Automated Vendtech is comprised of leading industry experts in engineering, design and implementation. Their combined, more than 50 years of experience in automation, software development, operations and deployment, offers opportunities to your company beyond your expectations. You dream it, they can build it! Their advanced function automated retail merchandisers can be tailored to dispense unique brands and products. Their state-of-the-art consumer ordering touch-screens modernize the vending industry and prepare your company for the future of retail.
Learn More
To learn more about Automated Vendtech, and their customized vending machines, visit their website at https://autovendtech.com, Call 800-214-9128, email info@autovendtech.com.