Australia's Vendpro is a Leading Supplier of Refrigerated and Frozen Vending Machines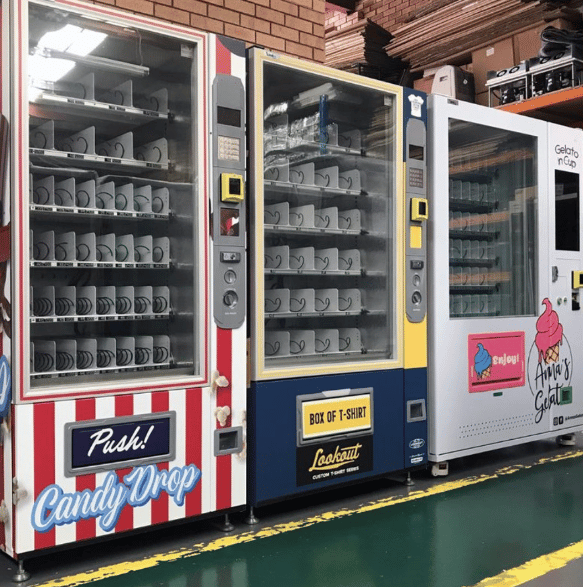 In 2022, the vending machine market continued to grow worldwide, including in Western Australia where there's huge demand for refrigerated, ambient and frozen vending.
Vendpro is a top supplier of refrigerated, ambient and frozen vending machines across Australia and they also supply parts for micro markets as well.
Unlike some companies that offer one-size-fits-all solutions to their customers, Vendpro offers innovative and customized solutions. This ensures that each customer receives real service using quality methods and their customers keep coming back whenever they need service.
Serving Western Australia for More Than 25 Years
Since 1995, Vendpro has been serving Western Australia and their vendimg machines are utilized for a variety of purposes including, drink & snacks, food & meal, fitness health and wellness, PPE, box locker, non-refrigerated vending machines and more.
Their vending machines, parts and solutions have continued to be in demand, especially since the global COVID-19 pandemic heavily impacted Australia and many people utilized vending machines as their go to source for foods and beverages.
Over the years, as payment preferences have changed, the company has adapted with the times and they also offer vending machines that have variety of payment options including cash, coin, credit, debit, contactless and touchless payment solutions.
Remote Back to Base Telemetry & Monitoring for Vending Machines
What's most ideal about Vendpro is that they also offer remote 'back to base' monitoring of their vending machines as well.
Their software has been proven to save operators up to 40% off their vending operating costs since the software reduces expenses related to stock holding and ensures that less time is wasted on site.
To learn more about Vendpro, visit their website at https://www.vendpro.com.au.