All State's Powder Coated Micro Market Stands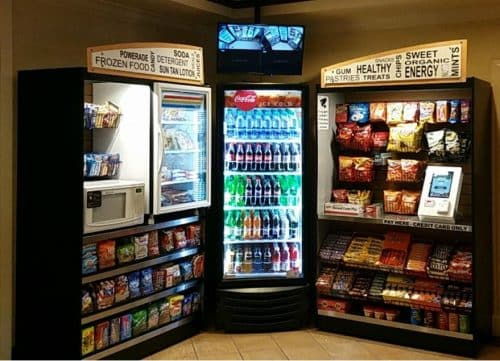 After an extensive testing process, All State Manufacturing is unveiling a new line of American-made, powder coated metal micro market display units available in over 200 RAL colors. According to the company, the powder baked onto the metal gives the product a much more durable and consistent coating than the traditional painting processes. The company further says the conveyor line, powder booth, and furnace are extremely efficient with no increased costs while providing a superior finish.
"We are very proud of our powder coat line and how much it improves our already popular products," said Sandra Faulkenberry, sales manager for All State.   According to Faulkenberry, the product is completely built in the U.S.  "Our displays are not just assembled with parts from overseas.  We cut, bend, press and assemble at our Indiana factory from raw metal purchased from American steel companies."   
All State Manufacturing has been in business since 1975. The company started out refurbishing used vending machines for the industry. When the re-manufacturing business started to decline the company transitioned into companion products, such as condiment stands and OCS cabinets.  
President and CEO Rudy Stakeman said that since the company re-organized in April 2014 and hired Faulkenberry, sales have tripled. "I am very fortunate to have both an outstanding plant manager in Chris Higginbotham and a sales manager of Sandra's capability and energy, Stakeman said. "We continually look for ways to improve our products and plant efficiency."

For more information, visit www,allstatemfg.com, Toll Free: 800 274-2428.
By Jeff Adair, Editor