AI Merchandising with HIVERY Enhance
Are you searching for the right solutions to run your vending business more efficiently? If so, HIVERY's Enhance software makes it possible for operators to intelligently merchandise their machines using data driven analytics and artificial intelligence.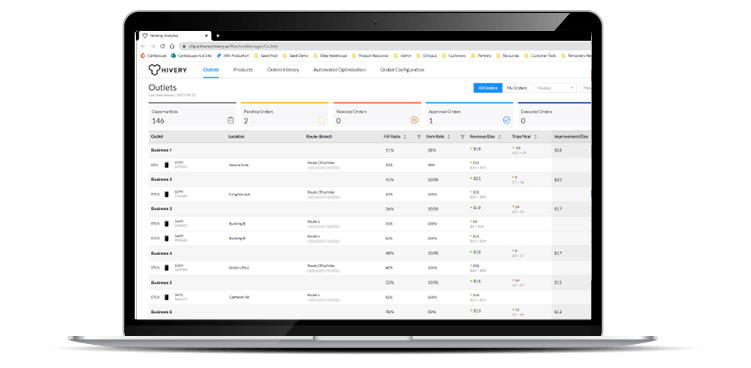 Cantaloupe is integrating HIVERY Enhance into its Seed Pro software, allowing vending operators to simultaneously optimize their product mix and create custom planograms at machine level. By using the new product, operators will always know what to stock and machines won't run out of product. 
Make AI Work for Your Business
In 2023, AI is seemingly everywhere these days, especially in the vending industry, thanks to HIVERY Enhance.
When you get started with this software, there are so many things that the AI will do for you including:
Create an algorithm which will recommend what products your machines should merchandise.
Generate the optimal product mix for each machine.
Recommend which products to add or remove per machine.
Eliminate guesswork so you know which products to stock.
Reduce Restocking Trips
Besides recommending which products that you should sell per each machine, HIVERY's software also makes it possible for you to reduce restocking trips as well. By utilizing this software, your machines will stay full for longer periods of time, effectively reducing your labor costs without sacrificing your quality of service.
Created by Cantaloupe, a company that's been leading the growth of unattended retail since 1992, their HIVERY Enhance software is the asset that your business needs to thrive during these changing times.
To learn more about this software, visit their website at https://www.cantaloupe.com/hivery.