ACE-Stock-2023: Peace, Love & Vending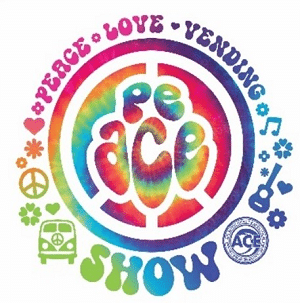 Where the Vending Industry Meets on the East Coast!
The 2023 ACE Planning Committee announced the cool theme for 2023 based on Woodstock memories- "ACE-Stock 2023: Peace, Love & Vending." Now, the BIG news is that the Committee has selected its keynote speaker, Page Fehling: Speaker, Trainer, Emcee.
Page Fehling worked as a TV host and morning news anchor for almost 20 years up until Fall of 2021 when she decided to leave TV and use her powers for good. Page now coaches individuals and groups, and speaks on a variety of professional development topics with a focus on communication and connection. Page and her husband, Jake, co-host the award-winning podcast, "Date Night with Jake and Page," and co-wrote the best-selling book, "Holy Crap, We're Pregnant." She has three kids, three dogs, and still has most of her sanity.
Her keynote topic "Working RunDown" promises to bring fun and practical advice together. Burnout or feelings of fatigue is all too common for many people. No one knows that better than someone who woke up for work at 1:57 a.m. to go to work for almost two decades! But it doesn't have to be that way. You can feel better, do better, AND help others with small changes that lead to big impact.
In this high-energy, interactive, and hilariously relatable keynote, 20-year TV news veteran Page Fehling will weave in and out of personal anecdotes, practical advice, and just enough inside TV-land scoop to keep you learning, laughing, and (GASP!) enjoying a professional development topic that will have you performing better at work and living better lives!
Those who have heard Page's presentation say, "Page's energy and delivery were just what our group needed! It was contagious. Everyone had a blast AND learned a ton." ACE Chair, Geoff Cook shares his excitement about the choice, "Having Page Fehling for our keynote speaker is going to be far-out, man! We are looking forward to starting the day with her high energy keynote and walking away with nothing but good vibes!" Page tells ACE, "I love anyone associated with food AND a professional organization that can actually have fun. You all sound like my people." ACE can't wait to have you with us, Page – Bring it On!
Don't miss our ACE-Stock 2023 – Oct. 12 – 14, 2023!!
For more information visit https://atlanticcoastexpo.com/.