COFFEE & TEA for vending, Wholesale Coffee and Tea products for vending machines
Below you will find Wholesale Coffee & Tea Products, they are listed by company name in alphabetical order. Please contact these coffee and tea suppliers for more information about their products.
Also see: Coffee Service Companies USA, Wholesale Beverages, Soda, Water, Energy Drinks,
Click here to post ad – only $25 per month!
Company / Website
Coffees and Teas-  Company Description
Photo/Logo
Contact Info
Blue Ridge Tea – Specializing in Private Label Tea, Bag Packers and Herb Specialists, We are contract packers of specialty teas and private label tea bags.
Phone: 718-625-3100,
Fax: 718-935-1874
Boston's Best Coffee Roasters – Have your customers been asking for flavored coffees & you can have Boston's Best! www.BostonsBestCoffee.com
Phone: 508-238-8393,
Fax: 508-238-6835
"Charbrew" is a specialist hot beverage brand revolutionizing the UK tea market!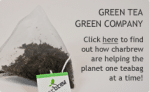 Regional Spring Waters -16oz Vend Bottle- Nestle Waters Vend Bottle is the perfect package to use in stack vending machines. If you are using can or bottle vending machines and want to convert a column to bottled water then look no further. NWNA regional spring waters are the leading brands in each of their respective markets. www.sellbottledwater.com
Sweet Leaf uses premium ingredients to make organic beverages that pack a flavorful punch. Organic tea leaves, pure cane sugar, and real fruit juices give all Sweet Leaf drinks a delicious homemade taste. "Home Made Goodness in a Bottle."
Call Scott Witucki at:
Phone: 949-351-9447