Connecticut Vending Machine Company, Connecticut FREE vending machines services CT
Contact the CONNECTICUT STATE Vending Machine Service Companies listed below that offer free these varieties of Vending Machine types: Snack, Soda, Combo, Food, Frozen Vending machines and more! These CT vending companies are listed in alphabetical order by company name.
Also see: Vending in New Haven, Hartford,
Click here to post your company for only $25!
Company/Website
Connecticut Vending Machine Services
Photo/Logo
Contact info
ARS Vending
ARS Vending Co, Vending Machines Service company, based out of East Hartford, Connecticut. Contact Nelson.
Phone: 860-610-0414
Berkshire Foods – Office Coffee Service, Bottled Water Division serves Westchester County, NY and much of Connecticut.
Phone: 888-792-3435
Dynamica Vending
Dynamica Vending - Vending Machine Services, based out of Bridgeport, CT.
Phone: 203-333-2678
Fairfield County Vending
Fairfield County Vending as built a strong reputation over the last 20 years for providing its customers with top quality food and beverages, dispensed from state of the art equipment and backed by its strong personalized service. Based out of Norwalk, Connecticut.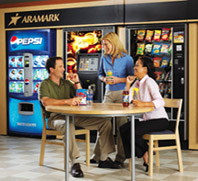 Phone: 800-229-7094
Local: 203-853-7094