Chile Vending, Chile vending machine service supply companies

Below you will find listings of CHILE vending machine suppliers, which may include; Candy Gumball Machines, Snack, Soda, Drinks, Food, Deli vending machines and repair services & more!
Also see: Vending Companies International,
Click here to post your ad for only $25 per month!
Company/ Website
Chile Vending Machine Company Description
Photo/Logo
Contact info
Bianchi Vending is now Changzhou Pilot Electronic Co., Ltd - We're the global manufacturer for coffee vending machines & beverage dispensers. Our exquisite machines with superior European quality are widely used in OCS & Ho. Re. Ca. market. We're the key supplier for Nestle, Kraft, Lipton & Coke, etc. We're looking for distributors worldwide! Your OEM & ODM are warmly welcome!
Visit our website at:
www.pilotvending.com

Carmelo Vending
Carmelo Vending – Vending Machine suppliers – huechuraba, Santiago, Chile.
tel:56 2 6255707
Chile Vending
YOUR CHILE VENDING COMPANY LISTED HERE!
FYC Ltda.
FYC Ltda. – Full Line Vending Machine Services – Chile.
NOLICHILE LTDA
NOLICHILE LTDA – Coffee service vending machines, Contact Mr. Gabriel Crespi, Santiago, Chile.
tel:+56-2-4630670
Sistemas de Venta Conosur S.A.
Sistemas de Venta Conosur S.A.- Vending machines, vending machine distributor. Santiago, Contact Aldo Valdes Rojas.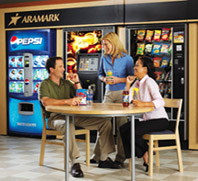 tel: +56 2 359 4015
fax: +56 2 359 4017
Universel Electronic Corp, ltd.
Universel Electronic Corp. Ltd. Amusement coin operated machines. Santiago, Chile.