Vending EBooks, vending start up ebook, business opportunity ebooks,

Also See Vending Books
Vending EBooks, vending start up E-books
The Breathalyser Business Plan is based on installing breathalyzers in bars and allowing the patrons to check to see how intoxicated they are (for a fee). You, as the owner of these Alcohol Testing- Coin Operated Breathalyzers, get to take this payment right to your bank.
Hot Dogs Saved My Life – Called the Hot Dog Vendor's Bible, this book will breakdown the entire business to simple terms, from choosing the right carts and the best locations to satisfying government regulations and best industry practices. Included are trade secrets and how to get the most value out of every cost. Includes Free Ebook, and FREE Video Training!!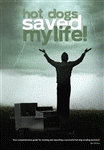 Vending Start up EKit – This is a Vending Reference EBook on how to start and operate your own vending business! Click here for more information about what this EKit covers- it is very complete about all types of vending, pros and cons about certain vending machines!