Wizzan Mobility Assisted Reality Solution Saves Route Drivers One Hour A Day In Pilot Test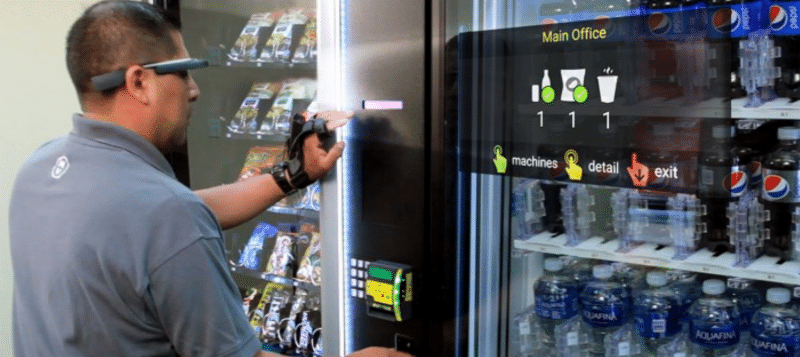 Wizzan Mobility LLC, a software development company specializing in assisted reality solutions, reported that its routeSight solution has enabled Mark Vend Company to reduce the average route driver day length by nearly an hour in a pilot test.
The routeSight solution allows drivers to perform data entry using their voices, keeping their hands free to handle product.
Running on Google Glass Enterprise Edition, routeSight provides the driver with a heads‐up display which allows the driver to view product information while they load machines. All data entry such as inventory counts and spoils can be entered with voice commands so the driver does not have to interrupt their workflow.
Since implementing routeSight, Mark Vend Company, which serves the Chicago area, has reduced the average driver day length by nearly an hour. In addition to making service visits faster, column level inventory accuracy has increased by 6 percent, and the number of sellouts per service decreased by 23 percent.
"Mark Vend sees great value in replacing our legacy handhelds with routeSight for Glass," said Mark Stein, president of Mark Vend. "The natural evolution for route workers is to free their hands to get the
job done."
Founded in 2014, Wizzan creates assisted reality solutions for Glass that focus on improving business outcomes for the hands‐on workforce.
For more information visit http://www.wizzanmobility.com/
---

Vending Technology News | More News | Vending Newsletter sign up | Questions? Contact us | email press release |
Also see: Software Companies | Technology Companies | Micro Markets | Cashless Vending | Distributors | Classified Ads | Home |
VENDING YELLOW PAGES DIRECTORIES:
Call us at 1-800-956-8363 to POST YOUR COMPANY, or QUESTIONS?