Why Should Vending Operators Be Concerned About ADA Compliance?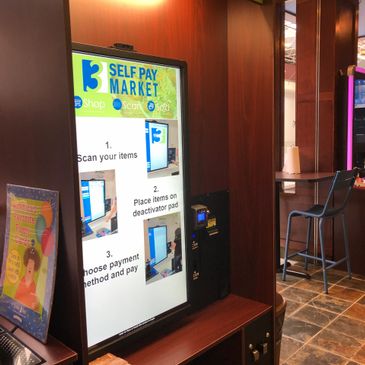 Since 1990, every business in the United States, including micro markets, must comply with the Americans with Disabilities Act (ADA).  
For micro market owners this means that a consumer who is visually or hearing impaired should be able to order the beverages or foods that they want without asking for assistance. 
Failing to comply with ADA regulations can be costly to a vending operator.  Sheryl Byrne-Haber, a disability advocate, said in an October blog that 2020 accessibility lawsuits at that time were on track to be close to 50% higher than either 2018 or 2019. The total value of one year's annual revenue for organizations sued in one week, she said, was $33 billion.  
According to Byrne-Haber's research, an average of over 80 federal ADA cases are filed per week in federal district courts, where ADA cases are filed, and California state courts, because of California's tougher ADA laws.  Her research further indicates over 90 percent of ADA cases are resolved in favor of the plaintiffs.  
"The longer organizations remain inaccessible, the longer (law firms) will be feeding at the accessibility trough while nothing happens to improve users with disabilities," Byrne-Haber said.  "The lawyers aren't going away as long as there is money to be made. Neither are the people with disabilities, especially during COVID, when public transportation and in-person shopping is not particularly safe for people with disabilities," she added. 
The Three Square Market kiosk with its 46" monitor is one product available to help micro market owners ensure ADA compliance.  The screen alone is as large as many big screen home monitors.  In addition to the large 46" touchscreen monitor, the kiosk has built-in shelving and a headphone jack enabling attendant-free purchases.   According to Three Square, their kiosk allows consumers to purchase product without needing assistance. 
The Three Square kiosk measures 42" wide, 30" deep and 89.5" high, enabling it to fit into a traditional vending space.  Three Square has a history of creating micro market innovations, including table tops, coolers, freezers, custom apps and more.  
To learn more about the 46" monitor by Three Square Market, visit their website at https://32mnow.com. 
By Jeff Adair, Editor
---

 Vending Technology News | More News | Vending Newsletter sign up | Questions? Contact us | SUBMIT PRESS RELEASE
Also see: Software Companies | Technology Companies | Micro Markets | Cashless Vending Solutions | Distributors | Classified Ads | Routes for sale | Vending Companies USA | VendLoco Lists | Home |
VENDING YELLOW PAGES DIRECTORIES:
Call us at 1-800-956-8363, POST YOUR COMPANY, GET NEW BUSINESS!