What Is A 365 Connected Campus?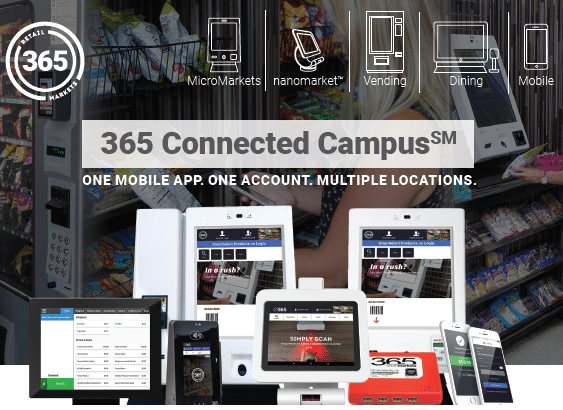 Are you in the process of upgrading your vending machines to smart hardware and you're wondering if there's a better way to connect all of your machines using one application? The cool news is that there is an easy-to-use solution for connecting all of your vending machines, kiosks, and micro-markets with one solution, and it's the 365 Connected Campus.
How Does It work?
The 365 Connected Campus seamlessly connects MicroMarket, OCS, and Vending technologies using a Global Market Account (GMA) and the 365Pay app. All consumers need to utilize 365 technology is an account and the mobile app. So easy! Most importantly, consumers can rest assured that their personal information will be secure, with safety features at every touchpoint.
This means that operators can connect their OCS, vending, dining products, and micro market with one fully integrated solution and eliminate the hassle of losing time when they use multiple apps for each machine that they own.
"The Connected Campus is a culmination of that experience. It can combine ease of use for the end-user, aggregate the operational and support function for the operator and packages it in one place for the host companies." – Joe Hessling founder and CEO 365 Retail Markets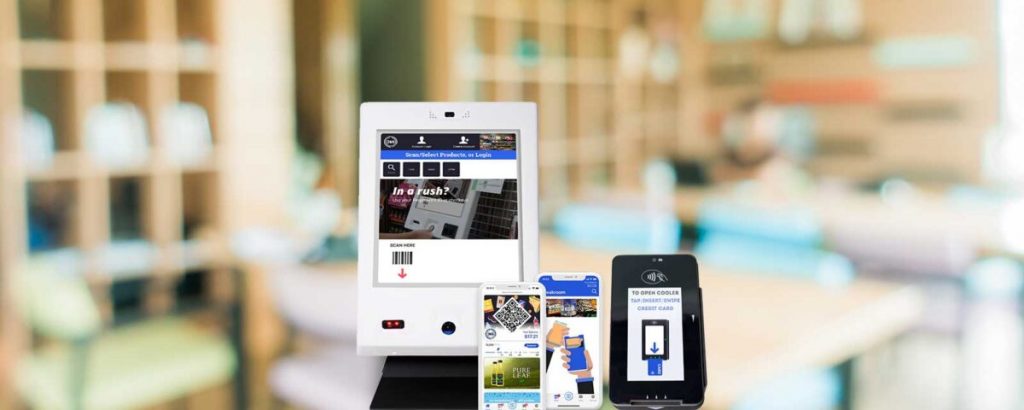 About 365 Retail Markets
A global leader in micro market and point of sale technology, 365 Retail Markets is a leader in developing the most versatile technology for the vending industry. Based in Troy, MI, 365 Retail Markets is a company that every operator should consider partnering with because they make running and managing a 21st-century vending business easy and efficient.
To learn more about the Connected Campus by 365 Retail Markets, visit their website at https://365retailmarkets.com.