VTNs' First Year Anniversary: We Hear You – Keep The Great Input Coming!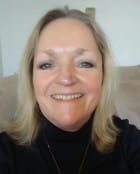 By Karen Scott, Publisher
This month, we celebrate the one-year anniversary of Vending Technology News. The twice-monthly newsletter has gained quite a following in the vending industry, and plans are in the works for an even more engaging dialogue about the exciting world of vending technology.
Vending Connection launched VTN last year after recognizing that technology – more than any other factor – has rejuvenated the refreshment services industry, and that vending operators must embrace technology to be successful.
Reader feedback has been outstanding and the VTN staff encourages suggestions for new topics to explore as we begin our second year.
How It Began
The newsletter began as an idea. Our associates in all sectors of the industry – the operators, the technology providers, the equipment manufacturers, the equipment distributors and others – liked the idea and encouraged us to make it a reality.
Since its debut on June 15, 2016, VTN has been reporting about how vending operators of all sizes have used technology to improve their customer service and build more efficient operations — and realize better profits.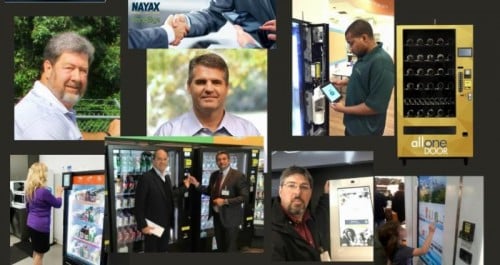 That first issue carried a feature article about how Rawls Distributing, a Canteen franchise in Savannah, Ga., nearly doubled the number of machines equipped with cashless payment devices and made nearly all 1,400 machines cashless-enabled.
With the first issue, the reader open rate surpassed our expectations. For the next few months, we maintained the same type of editorial content. The open rate gradually increased to an impressive level, and it has held steady at that rate.
Signs Of Growth
We sold our first paid advertisements in the second half of the year, and have continued to improve our revenue through banner advertisements, e-blasts and sponsored articles.
We have also attended the National Automatic Merchandising Association OneShow and the Atlantic Coast Exposition to stay on top of the latest innovations in our rapidly changing industry.
While we are very pleased with our performance to date, we see it as a sign of the state of the vending industry, which has become stronger thanks to its embrace of innovations such as vending management software, cashless payment, dynamic scheduling, dynamic routing, micro markets, digital video screens, loyalty rewards programs and other innovations.
Rising To The Challenge
All of this new technology has allowed the industry to succeed in the face of some big challenges, such as location downsizing, rising labor costs, and increased competition from convenience stores and quick-service restaurants. Vending, along with micro markets and on-site dining, continues to hold its unique advantage as an on-site refreshment service.
One thing many readers find most exciting about the newsletter is that its articles demonstrate how vending operators of all sizes are using technology to make their businesses more successful. The industry has always consisted of operators of all sizes – from one-person operations to national players.
Keep the feedback coming as we begin our second year!
Contact us 800-956-8363, Ask about advertising options or send press release to: vendingtechnologynews@outlook.net.
View Vending Technology News Articles,
---

Vending Technology News | More News | Vending Newsletter sign up | Questions? Contact us | email press release |
Also see: Software Companies | Technology Companies | Micro Markets | Cashless Vending | Distributors | Classified Ads | Home |
VENDING YELLOW PAGES DIRECTORIES:
Call us at 1-800-956-8363 to POST YOUR COMPANY, or QUESTIONS?