Vending Technology News Thanks Readers And Advertisers As It Enters Its Third Year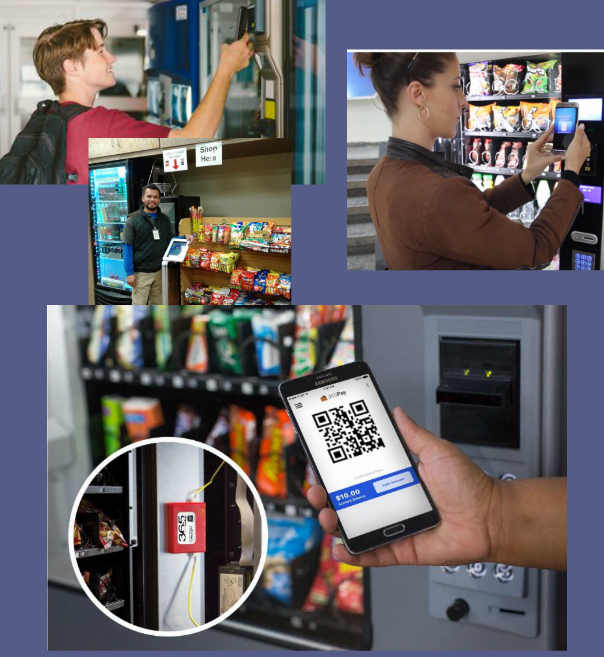 As we enter the second half of the year, the staff of Vending Technology News takes this opportunity to thank its readers and advertisers for its loyal support as the e-newsletter passes the two-year mark of its founding since its first issue on June 15, 2016.
The twice-monthly newsletter has posted some significant accomplishments in its second year, establishing a more loyal readership and advertising base. These accomplishments have encouraged the staff to invest in an even more engaging dialogue about the exciting world of vending technology.
VendingConnection.com launched Vending Technology News after recognizing that technology, more than any other factor, has rejuvenated the refreshment services industry, and that vending operators must embrace technology to be successful.
On April 1, 2018, Vending Technology News exclusively reported on the introduction of an artificial intelligence platform developed specifically for the vending industry, a solution that utilizes robotics, sensors, natural language processing, speech recognition, text-to-speech, computer vision, machine learning, machine reasoning, decision making, deep learning neural networks, business analytics and data services.
This article was one of numerous exclusive articles Vending Technology News delivered about vending technology. Such reporting is the reason that our associates in all sectors of the industry – the operators, the technology providers, the equipment manufacturers, the equipment distributors and others – have welcomed the newsletter with open arms.
We sold our first paid advertisements in the second half of our first year, and have continued to improve our revenue through banner advertisements, e-blasts and sponsored articles.
On Feb. 1, we announced that Jeff Adair, a long-time trade media executive, joined Vending Technology News in the newly-created position of editor and national sales director. He has contributed to the growth of the newsletter by working with technology companies on their marketing programs, including display advertising and email blasts.
We have also attended the National Automatic Merchandising Association Show and the Atlantic Coast Exposition to stay on top of the latest innovations in our rapidly changing industry.
With the click of a mouse, readers of Vending Technology News and its parent, VendingConnection.com, have instant access to the latest news about micro markets, cashless transactions, data management, inventory tracking, artificial intelligence, vending metrics and more all in one convenient electronic format. Some of this news had been available before, but in general technology news was stuck in the tar of the information highway.
Today Vending Technology News continues as the only vending industry forum exclusively focused on technology. Nearly 10,000 opt-in vending decision makers eagerly await the ring of their "in" box the morning of the 1st and 15th of each month to read their personal copy. And those numbers grow daily. Since the first of this year, more than 500 vending professionals have joined our family of readers.
Readers see and act upon advertising in Vending Technology News. The average open rate of all advertising is 15%, and the average click-thru rate is 12-13%. These are highly respectable numbers in electronic publishing and show we are delivering the readers who want to see your message.
For more information visit Vending Technology News.
By Karen Scott, Publisher
---

Vending Technology News | More News | Vending Newsletter sign up | Questions? Contact us | email press release
Also see: Software Companies | Technology Companies | Micro Markets | Cashless Vending | Distributors | Classified Ads | Home |
VENDING YELLOW PAGES DIRECTORIES:
Call us at 1-800-956-8363, POST YOUR COMPANY