ViaTouch Tabs Artificial Intelligence Embedding Iris Authentication For Automated Retail Solution

ViaTouch Media, a provider of an automated retail solutions using artificial intelligence, announced it has integrated embedded iris recognition technology from EyeLock LLC into its Vicki solution.
Through a partnership with EyeLock, a provider of iris authentication technology, ViaTouch's Vicki solution will provide consumers with a safe authentication process. The embedded technology will be integrated and operable with First Data online payment networks.
"This new partnership with ViaTouch is a major breakthrough for EyeLock," said Jim Demitrieus, CEO of EyeLock. "For years, we have been investing in our IP portfolio, working with industry leaders in technology and across a diverse set of industries to introduce a portfolio of embedded products."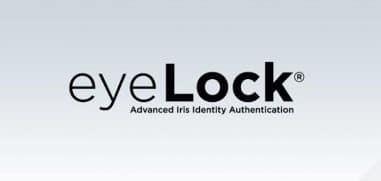 ViaTouch Media was formed four years ago to create solutions utilizing artificial intelligence and other technologies to improve the consumer goods shopping experience. The company launched LISA, a high-tech vending machine. The real-time, interactive media solution was designed to customize interaction between consumers and technology to drive a better consumer engagement.
From LISA, Vicki was born, utilizing artificial intelligence to bring the consumer experience more in line with a smartphone. Vicki recognizes and authenticates a consumer, gets to know their preferences and then acts upon them, serving as a virtual clerk. Vicki engages with consumers, talks to them and delivers loyalty programs, discounts and other incentives all through real-time, interactive media and artificial intelligence technology.
Vicki is equipped with smart shelves that know what products consumers look at, what they take/put back and view on display, and communicates with consumers via directional speakers so conversations are only between the machine and consumer.
Machines utilizing EyeLock's  solutions will be available in the early second quarter of 2018.
EyeLock's proprietary iris authentication technology looks at more than 240 unique iris characteristics and is designed to provide a fast, user-friendly experience.
---

Vending Technology News | More News | Vending Newsletter sign up | Questions? Contact us | email press release |
Also see: Software Companies | Technology Companies | Micro Markets | Cashless Vending | Distributors | Classified Ads | Home |
VENDING YELLOW PAGES DIRECTORIES:
Call us at 1-800-956-8363 to POST YOUR COMPANY, or QUESTIONS?