Vendon Teams With ATT On Vending Telemetry Solution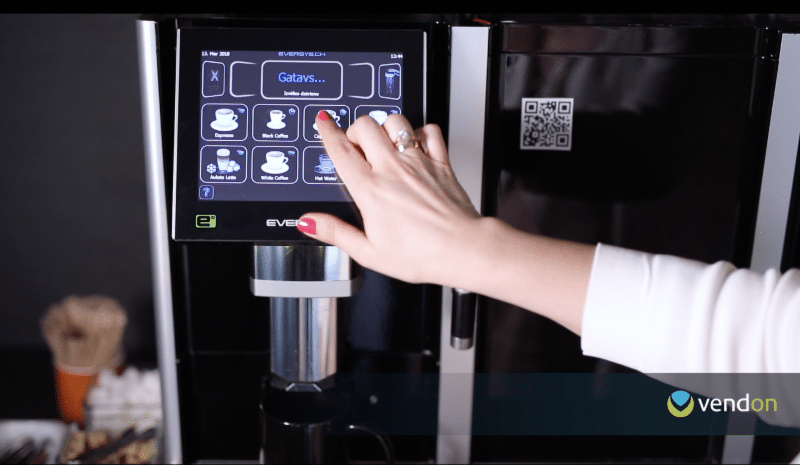 Vendon, a provider of business intelligence and telemetry solutions for the vending and coffee industry, has teamed with ATT Internet of Things solutions to connect Vendon's business intelligence and telemetry system to the cloud.
Vendon's customers rely on the Vendon vBox, an IoT hardware device, installed on their coffee and vending machines and connected to Vendon Cloud to ensure machines are well stocked and in full working order. By connecting the Vendon vBox using AT&T IoT solutions, Vendon can offer its customers near real-time technical and sales data to guarantee snacks and drinks are always available and match the consumers' preferences.
"Our business intelligence tools help customers spot consumption patterns, analyze machine performance and make data-based decisions to increase revenue and profitability," said Vendon's CEO, Kristiāns Vēbers.
The AT&T IoT solution comprises the AT&T Global SIM and AT&T Control Center. It will transport data about the coffee and vending machines from the Vendon IoT hardware device and to Vendon's cloud computing application service. The AT&T Global SIM provides secure connectivity in more than 200 countries and territories.
Once shared, the Vendon solution alerts customers of any issues or faults. Machine alerts ensure they stay in full working order and are well stocked, without the need for a manual check. The Vendon solution also provides insights about consumer behavior, product and machine performance.
"Our IoT solutions and global network are a great fit to support the company as it looks to deliver exceptional service to its global customer base and continue its expansion in new markets," said John Vladimir Slamecka, AT&T region president for Europe, the Middle East and Africa.
For more information visit https://vendon.net/, vendon@vendon.net, +371 28669995.
---

Vending Technology News | More News | Vending Newsletter sign up | Questions? Contact us | email press release
Also see: Software Companies | Technology Companies | Micro Markets | Cashless Vending | Distributors | Classified Ads | Routes for sale | Vending Companies USA | Home |
VENDING YELLOW PAGES DIRECTORIES:
Call us at 1-800-956-8363, POST YOUR COMPANY, GET NEW BUSINESS!