VendingMetrics Updates Machine Inventory Status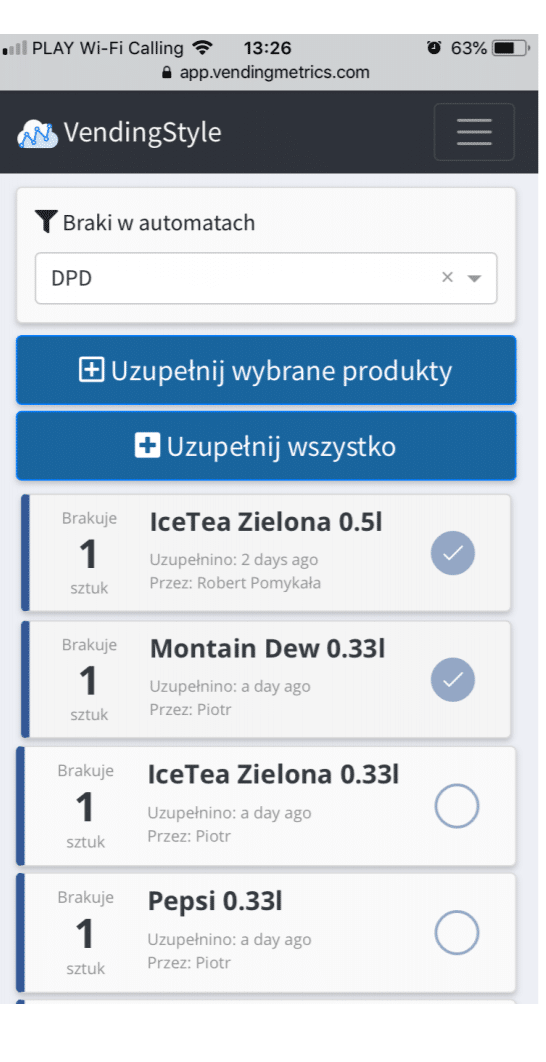 VendingMetrics, a Szczecin, Poland based vending technology provider, has introduced a remote management solution for vending machines. The VendingMetrics software can integrate any device, including cashless payment terminals, that can send HTTP requests to the system's cloud-based server.
VendingMetrics was developed by VendingStyle, a vending operator in Szczecin, Poland.
The system can poll data using an MDB/DEX port and send it via a GSM network to the telemetry platform. All transactions, cash or credit, can be updated continuously.
The system can integrate with online services and provides a dashboard that allows the user to track products and access information about turnover and income.
The solution offers a "manager" account that automatically generates tax statements, lists missing products, and reports on all machine activity. The "supplier" account only provides information on shortages in the machine.
The "Virtual Magazine" feature allows users to manage the warehouse, providing access to product lists, current sales and forecasted sales.
Custom interface integrations are available, such as invoicing software or a vehicle tracking system.
The system lists all transactions and can export the data to Excel and PDF.
For more information visit VendingMetrics.com
---

Vending Technology News | More News | Vending Newsletter sign up | Questions? Contact us | email press release
Also see: Software Companies | Technology Companies | Micro Markets | Cashless Vending | Distributors | Classified Ads | Home |
VENDING YELLOW PAGES DIRECTORIES:
Call us at 1-800-956-8363, POST YOUR COMPANY