Vending Operator/Technology Pioneer Tom Murn To Introduce 'ViaTouch' At NAMA OneShow
Vending technology continues to evolve. Artificial intelligence (AI), robotics and Internet of Things (IoT) technology are finding application in vending and creating more efficient machines that improve customer satisfaction.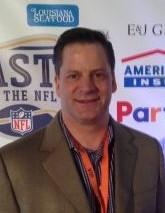 Tom Murn, owner of the Answer Group, a Farmingdale, New York based vending, micro market and refreshment services provider, has launched a "next generation" vending technology that he believes has the potential to disrupt consumer goods distribution. His new company, ViaTouch Inc., has developed an engine "turbocharged with its own payment, and back-end enterprise server with super administrative features and customized customer portals," according to a company statement.
ViaTouch plans to introduce its technology at the upcoming National Automatic Merchandising OneShow in Las Vegas.
A Technology Pioneer
Murn has been active in developing vending technology for many years. In the mid 1990s, he was involved in a company called Remote Vend Data Inc., one of the first remote machine monitoring systems. The Answer Group was also among the first vending companies to deploy cashless vending and guaranteed product delivery on a large scale.
ViaTouch machines feature "Intelliwall" technology. The Intelliwall software is a "multi-sensor checkout" technology.
The machine invites customers to select a form of payment – credit, thumb print or mobile. They can then open the door of the machine and remove their products. Once the product is removed from the shelf, sensors inside the machine authorize payment to the customer's credit or stored value account. Customers can also sign up for a loyalty app that stores their payment history.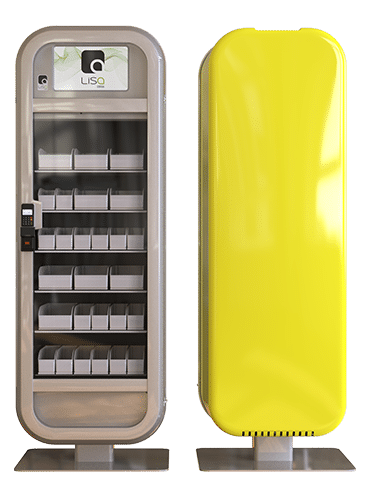 The machine does not accept cash.
The software includes a back-end enterprise server with administrative features and customer portals.
Tested Units Deliver Benefits
Murn has tested the ViaTouch machines in a variety of accounts and claims they have delivered a 60 percent sales lift without merchandising. With merchandising, sales have been significantly higher.
The sales lift can be attributed to improved ease of use and more creative marketing, Murn said, but he did not wish to reveal all of the factors at the time of this report. He said additional features will be introduced during the NAMA OneShow in Las Vegas.
The software can be integrated with existing vending management and micro market software.
"Packed with a multiple of technology based patents and pending patents, the ViaTouch system will be unmatched and outperform every system currently deployed," the company noted in a prepared statement.
The ViaTouch team is based in Corona, Calif. and is led by James Winsor, a 20-year self-service industry veteran. Team members also include Milan Alvarado and Robert Hurtado.
The company shares production space with Murn's brother John Murn's company, Accelerated Retail Technologies. Vending Technology News reported on Accelerated Retail Technologies on Nov. 15, 2017.
For more information visit: https://www.viatouchmedia.com/,  800-310-9334
---

Vending Technology News | More News | Vending Newsletter sign up | Questions? Contact us | email press release |
Also see: Software Companies | Technology Companies | Micro Markets | Cashless Vending | Distributors | Classified Ads | Home |
VENDING YELLOW PAGES DIRECTORIES:
Call us at 1-800-956-8363 to POST YOUR COMPANY, or QUESTIONS?