Vendekin Brings Its Patented Touchless Technology for New and Old Vending Machines!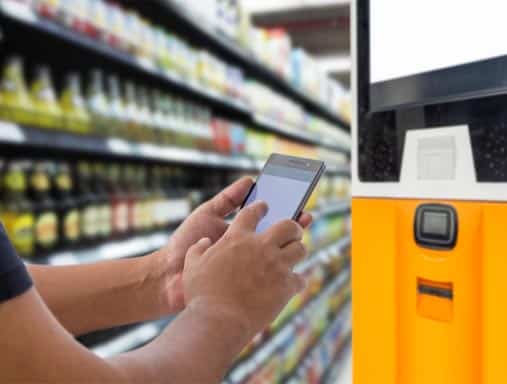 There's no denying that in 2020 the last few years most consumers want to pay for items at vending machines using cashless methods, now in 2020 consumers want to buy at vending machines cashless and touchless! 

Even though cashless technologies offer contactless transactions, there is still a fair amount of consumer contact with the machine.  
Thankfully, Vendekin Technologies, Inc. is bringing simple technology that can make existing and new vending machines touchless!  Their integrated vending solution, turns all kinds of vending machines old and new touchless with a simple controller!
Cashless Transactions Are The Wave Of The Future 
With Vendekin software solutions, business owners can easily convert their vending machines into smart vending machines that enable consumers to pay with their phones, using one of the multiple payment options touchlessly!
To pay for an item from a vending machine, all someone has to do is have the Vendekin app on their phone so that when they walk up to the vending machine, they can order the product that they want right from the app on their phone and the vending machine will dispense the product. 
The Next Phase For Unattended Retail  
Vendekin's technology enables vending machines to truly become "touch–free' machines and this is a great thing especially when you consider that in 2020 more people than ever before want touch–free everything due to Coronavirus. 
The company has succeeded in creating a solution that enables business owners to create smart, "touch–free" vending machines that will dispense the products that a customer wants without them having to have contact with another person. 
What's also great about Vendekin's software solutions is that besides turning vending machines into touch free machines that consumers can order products from whenever they want. The company also has a VMS to help operators manage their routes, warehouses, inventory, raise service tickets's and collect data from the machine without the need of telemetry at the machine!
Five million Users Projected By 2024 
Over the last 4 years, since inception. the company has enjoyed significant growth and expects to be serving more than 5 million users, and over 50,000 micro-market locations by 2024. 
The sky is the limit for Vendekin because they've succeeded in developing a software solution that also provides consumers with a digital, touch–free way to order the products that they want while offering vending machine owners a data-driven solution that will help them to maximize their efficiency.  
Unlike other software solutions in the past, Vendekin's software is the perfect solution because it can enable a platform for connected retail! 
To learn more about Vendekin's software solution, visit their website at  https://www.vendekin.com.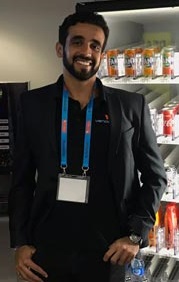 Aroon Khatter – Founder & CEO
aroon.khatter@vendekin.com
www.vendekin.com
About Vending Technologies, Inc.
Vendekin Technologies, since 2015, pioneers the digitisation and democratisation of vending with its patented disruptive technology for unmanned automated vending machines, micro markets and self-service kiosks. With a presence in 4 countries – India, UAE, UK and USA, Vendekin is a digital platform that enables a smart vending ecosystem "VCommerce" for buyers as well as sellers. Vendekin offers a wide range of intelligent vending machines disrupting the unattended retail sector and also offers touchless vending solutions to transform existing equipment into unmanned digital retail micro stores. Vendekin offers cashless payments and touch-free dispensation, along with a mobile-first approach for supply chain optimisation, increased business visibility, and advanced consumer insights as it introduces a new channel of sales to enhance FMCG growth, catering to the modern shopping trend and the need for just-in-time convenience.
---

 Vending Technology News | More News | Vending Newsletter sign up | Questions? Contact us | email press release
Also see: Software Companies | Technology Companies | Micro Markets | Cashless Vending Solutions | Distributors | Classified Ads | Routes for sale | Vending Companies USA | Home |
VENDING YELLOW PAGES DIRECTORIES:
Call us at 1-800-956-8363, POST YOUR COMPANY, GET NEW BUSINESS!