Vagabond To Introduce Mobile App Purchasing Platform At NAMA OneShow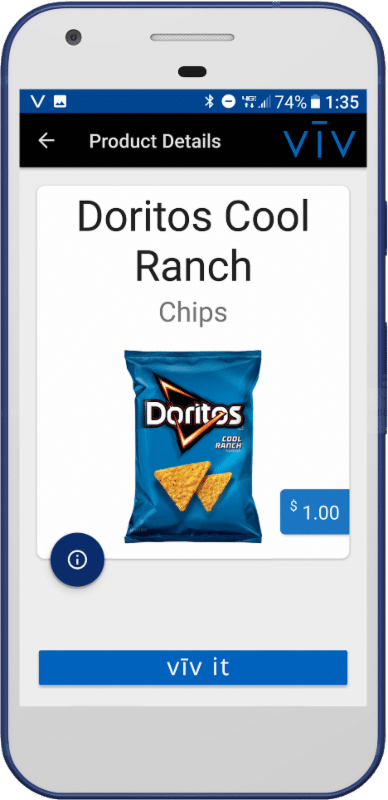 Vagabond will introduce vīv, a retail purchasing platform, at the NAMA OneShow in Las Vegas. Vagabond's vīv mobile apps allow consumers to walk up to any vending machine, scroll through a menu of products, review product details and make a purchase using whatever form of payment they want.
The product is delivered without the consumer ever touching the machine. The vīv platform creates direct and personal relationships between operators and consumers.
Vending operators gain access to Vagabond's instant telemetry hardware, vīv cashless platform and the vending management software of their choice for just $10 per month.
The platform also knows where consumers are located because of geolocation capabilities powered by Vagabond's partnership with Google. Since vīv instantly knows which product is selected, brands can interact with the consumer. Operators can target promotional and loyalty programs to particular machines and specific consumers.
vīv's platform integrates with VMS and ERP systems other than Vagabond. http://vgbnd.co
---

Vending Technology News | More News | Vending Newsletter sign up | Questions? Contact us | email press release |
Also see: Software Companies | Technology Companies | Micro Markets | Cashless Vending | Distributors | Classified Ads | Home |
VENDING YELLOW PAGES DIRECTORIES:
Call us at 1-800-956-8363 to POST YOUR COMPANY, or QUESTIONS?