Vagabond And vīv Commerce Enable Kiosk-less Markets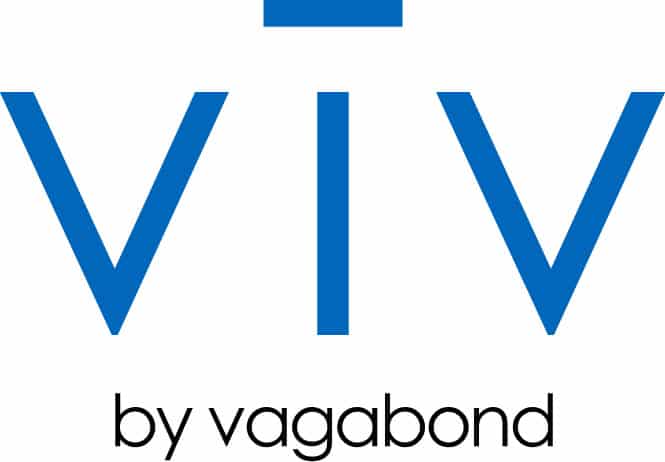 Vagabond has released vīv Checkout, its payments solution for micro markets and other unattended retail environments. vīv Checkout allows consumers to view nutritional information and purchase their favorite items through the vīv app on their phone or tablet.
Consumers can choose from multiple payment options and only pay for what they purchase without having to rely on stored value accounts.
Tokenized transactions complete the process resulting in a payment method more secure than swipe or EMV credit card transactions. The result is a user-friendly solution that consumers quickly adopt and begin using right away.
Compared to traditional micro markets, vīv Markets do not require a separate payment kiosk or tablet. Operators simply install shelving, coolers, and lighting to get their vīv Market up and running. Since vīv Markets are completely cashless, operators remotely price all their products, they do not need to be concerned with cash accountability, and
they can view current inventories of their products in live time in Vagabond VMS as sales occur.
In addition to deploying lower-cost micro markets, Vagabond members can take advantage of vīv to offer mobile payment solutions at honor box locations.
Honor boxes, dubbed "the original micro markets," are trays of snacks where consumers pay for goods on their word. They are a cheap way to expand routes, particularly where operators use vīv's platform to take advantage of workplace trends of employees carrying less to no cash.
For information call 202-695-8228 or email sales@vgbnd.co.
---

Vending Technology News | More News | Vending Newsletter sign up | Questions? Contact us | email press release |
Also see: Software Companies | Technology Companies | Micro Markets | Cashless Vending | Distributors | Classified Ads | Home |
VENDING YELLOW PAGES DIRECTORIES:
Call us at 1-800-956-8363 to POST YOUR COMPANY, or QUESTIONS?