USConnect's Loyalty Program Ties Into Cashless Payment Systems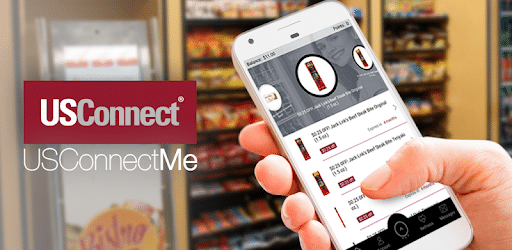 USConnect has an innovative rewards and promotional program which works in conjunction with cashless payment systems and can be used at all of an operator's locations.  
Called USConnectMe, the loyalty rewards program is easy to use and enables consumers to accumulate reward points on all of their purchases. Consumers will receive special offers and promotions on products sold in the micro market and can redeem and track points and promotions via email, mobile app or the loyalty website.  USConnectMe is compatible with most payment platforms including Google Pay, Apple Pay, and most debit and credit cards.  
Point, Tap, Or Scan 
Like most customer loyalty apps and rewards programs, USConnectMe functions with a point, tap, or scan.  Consumers can use the program either at any of an operator's locations or at other participating locations nationwide.
About USConnect 
While USConnect is a nationwide consortium of food service companies, it is also a leader in creating state-of-the-art technology and programs for its clients.  Since launching the loyalty and rewards program, USConnect has partnered with GlobalConnect, one of the fastest-growing loyalty, rewards, and technology companies in the United States. 
To learn more about USConnect and its loyalty rewards program, visit https://www.usconnect.biz.